Family Day – 2023
Knellwood Care Home once again successfully organized its annual Family Day on the August 18, despite a morning rain shower.
As the clouds parted, families arrived with smiles and anticipation. The team at Knellwood ensured every detail was executed flawlessly, from the delightful decorations to the delectable spread of food.
The aroma of a sizzling BBQ and the lively music from the Sundaes and D-Day Dollies combined to create a fun atmosphere. A bouncy castle and exciting games for the kids were very popular. Laughter filled the air and the children revelled in the festivities.
A big thank you goes to the Activity Coordinators (Tracey & Lin), our maintenance team, the housekeeping and the entire care directorate, as well as our dedicated volunteers for orchestrating this annual Family Day. Your hard work and dedication brought smiles, laughter and cherished memories to our residents and their families.
Knellwood once again showed its commitment to not only providing exceptional care but also nurturing a community where the spirit of family thrives, and the joy of togetherness is celebrated year after year.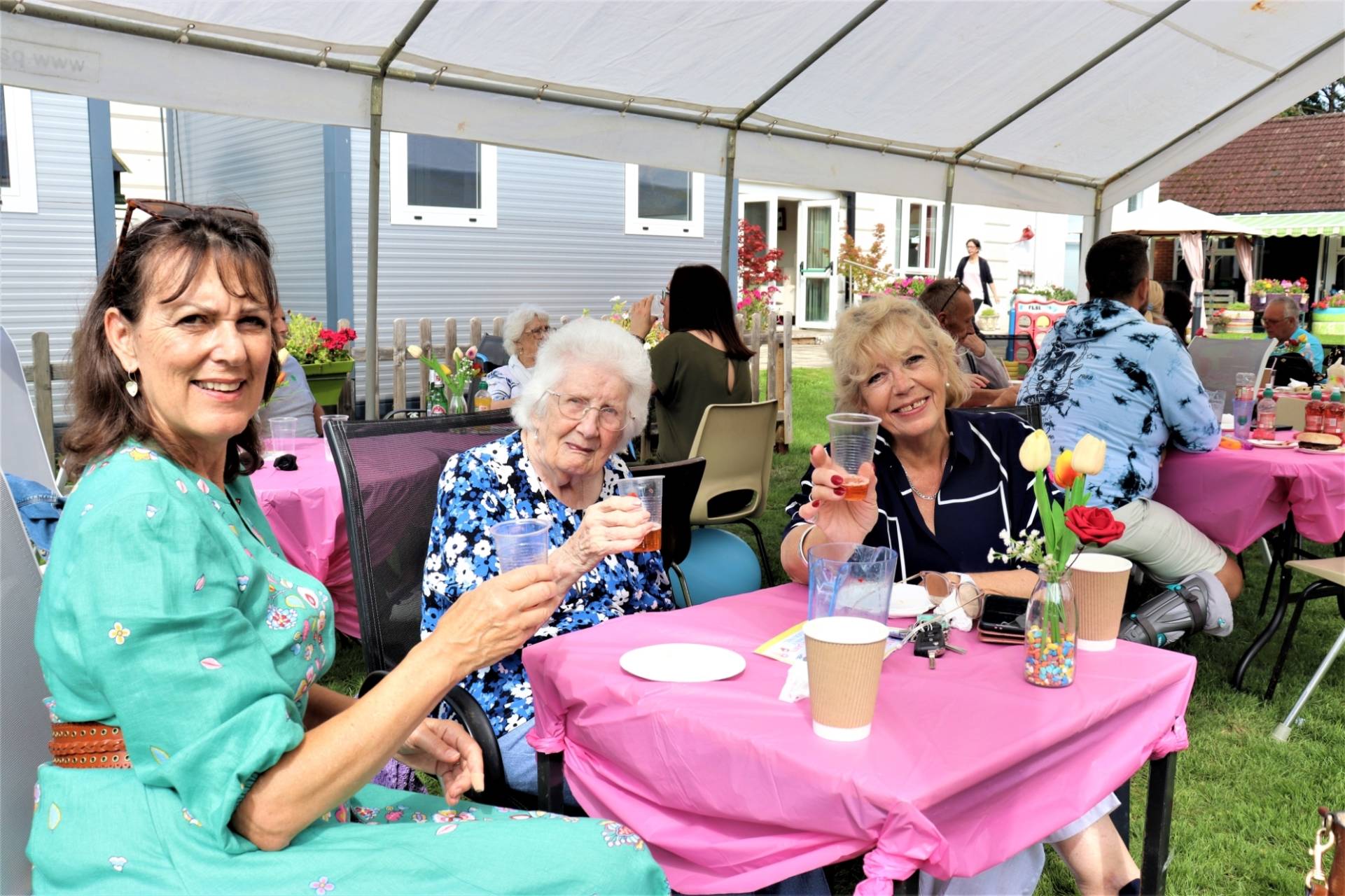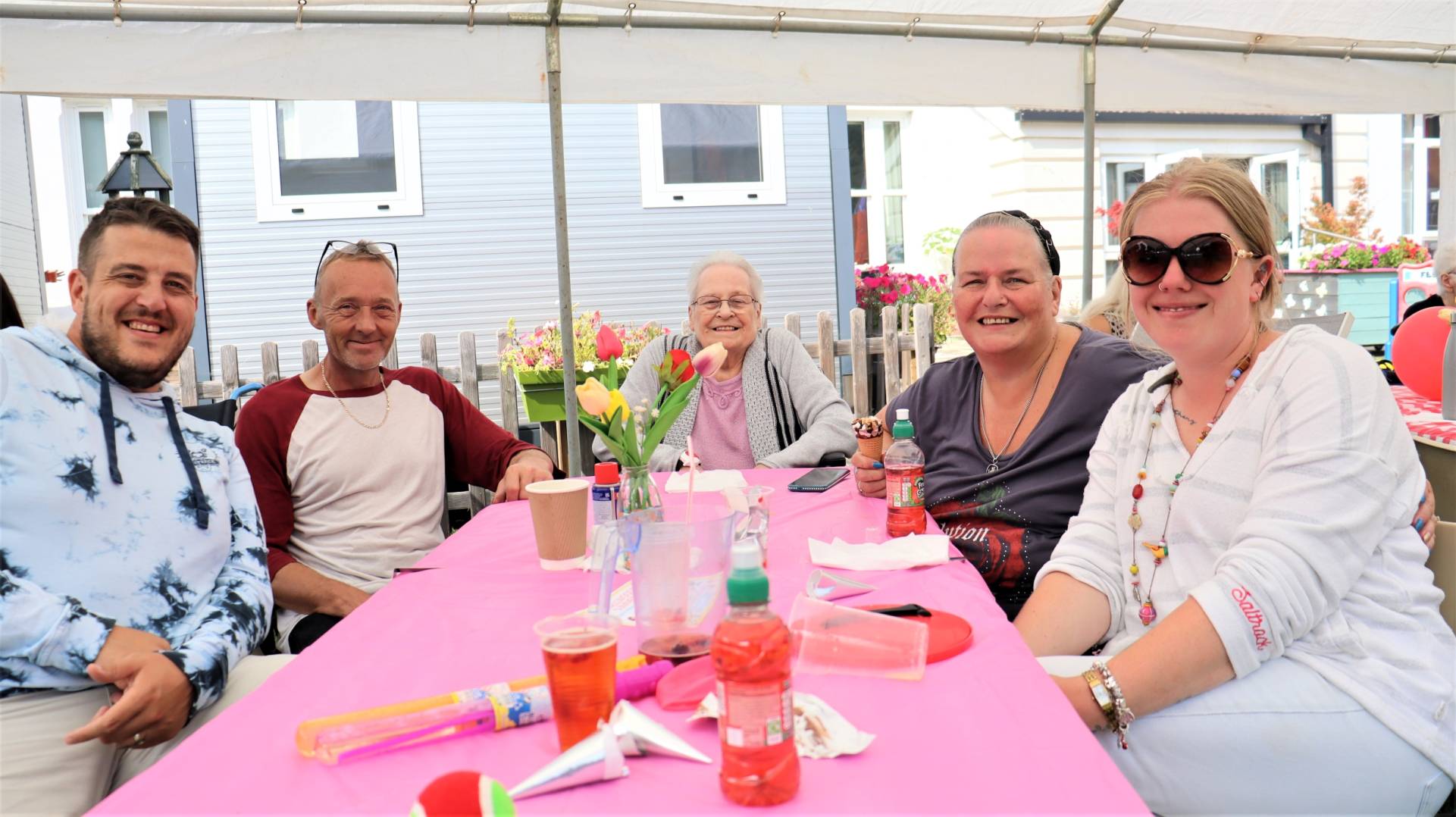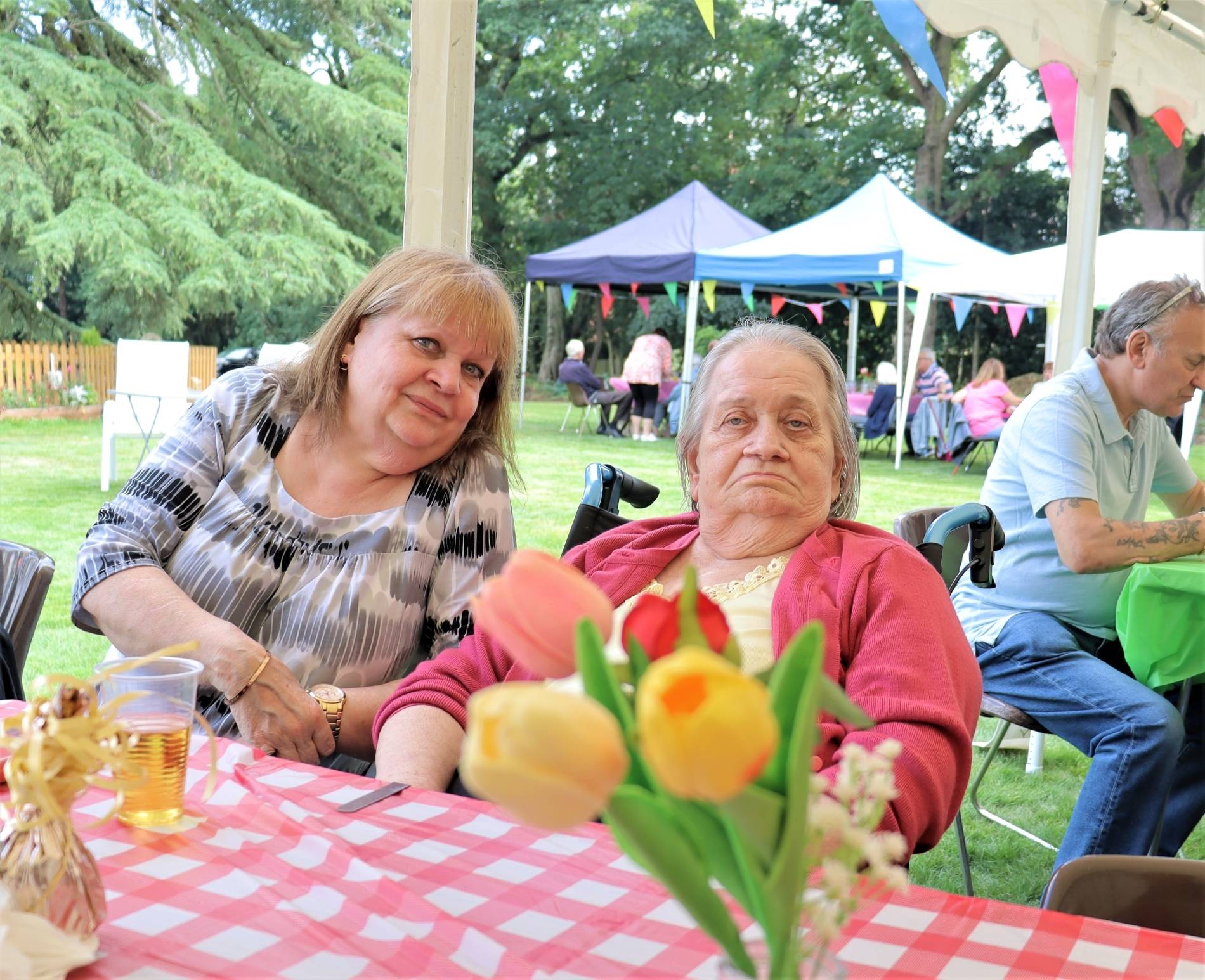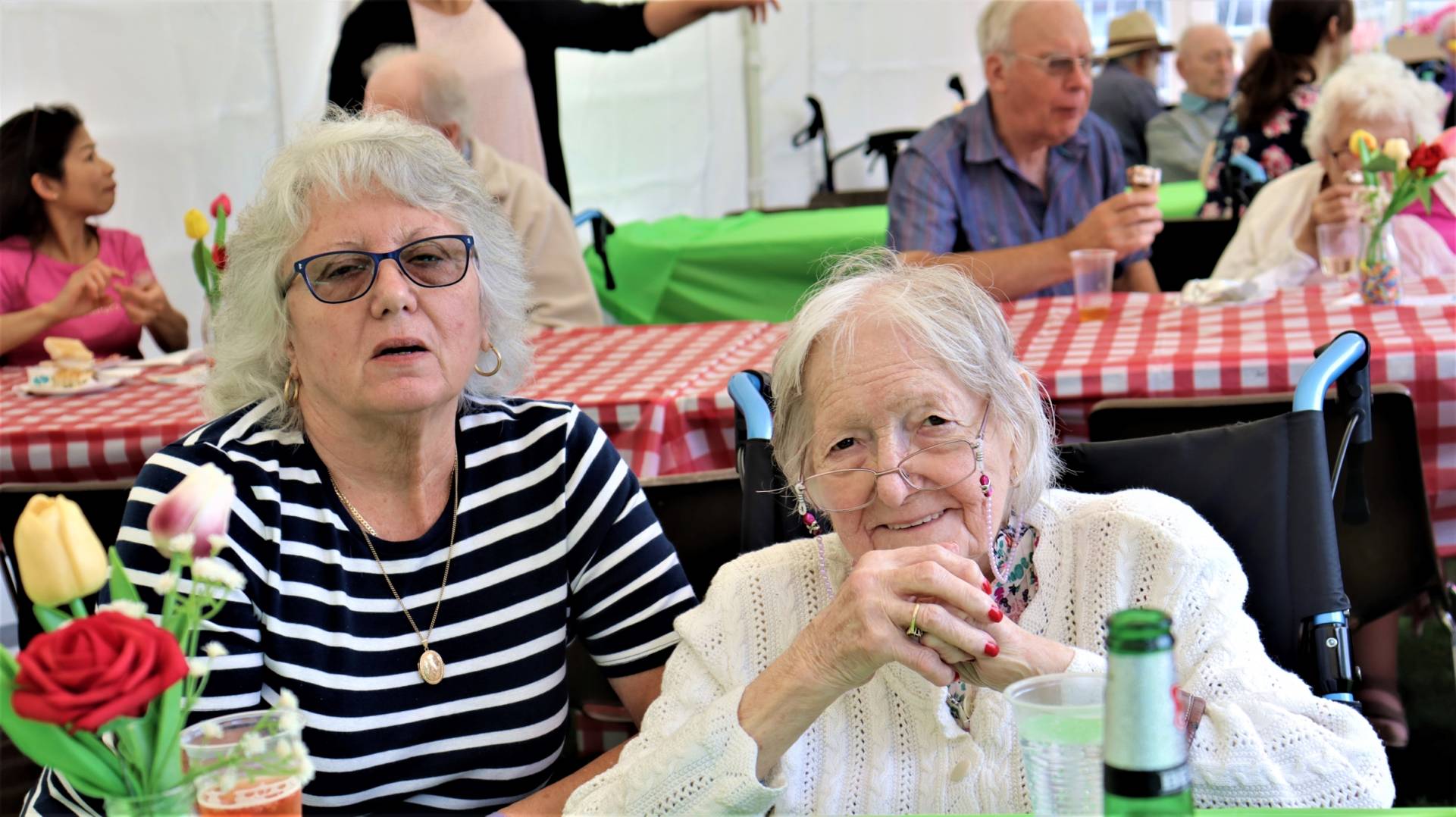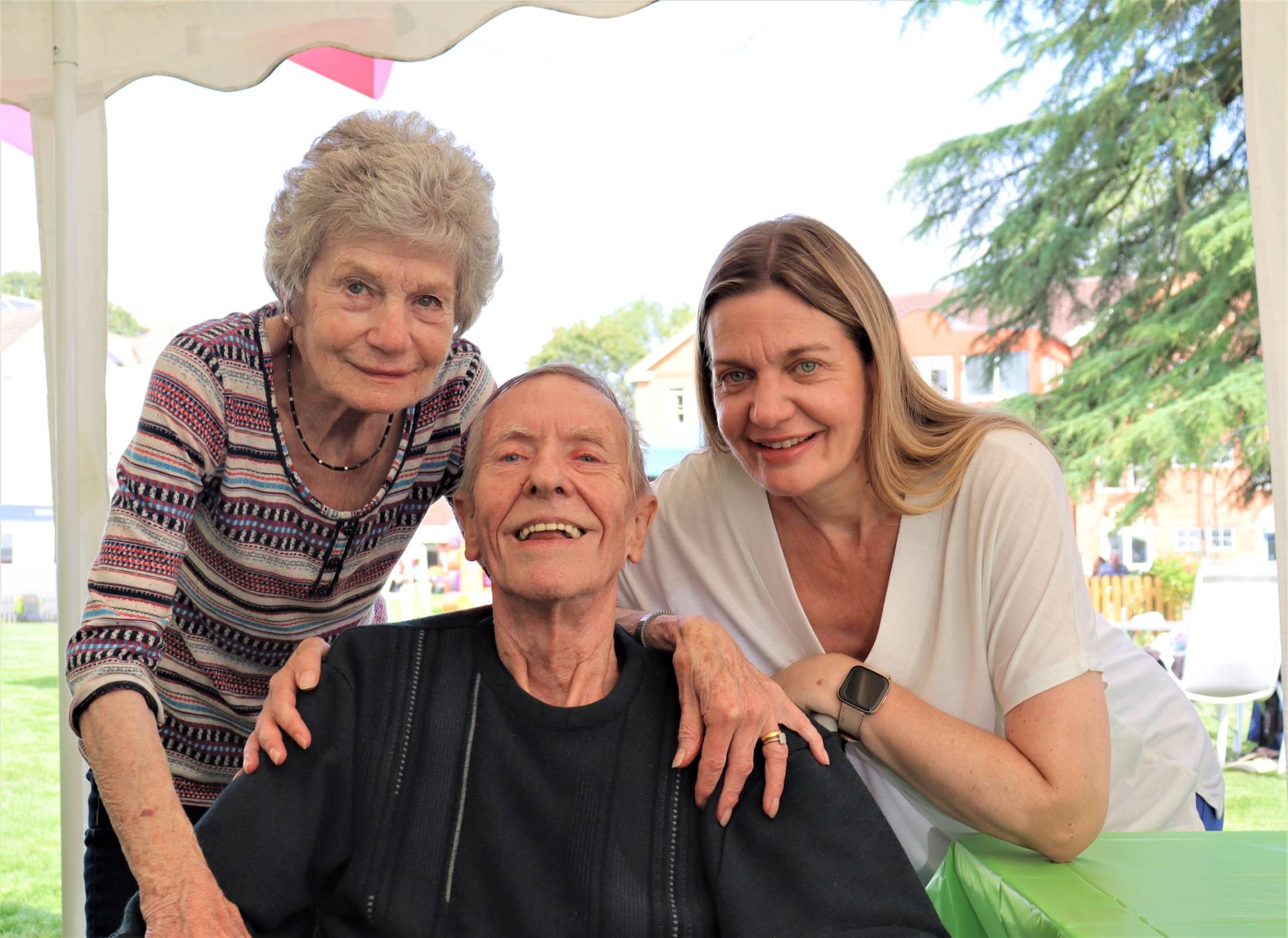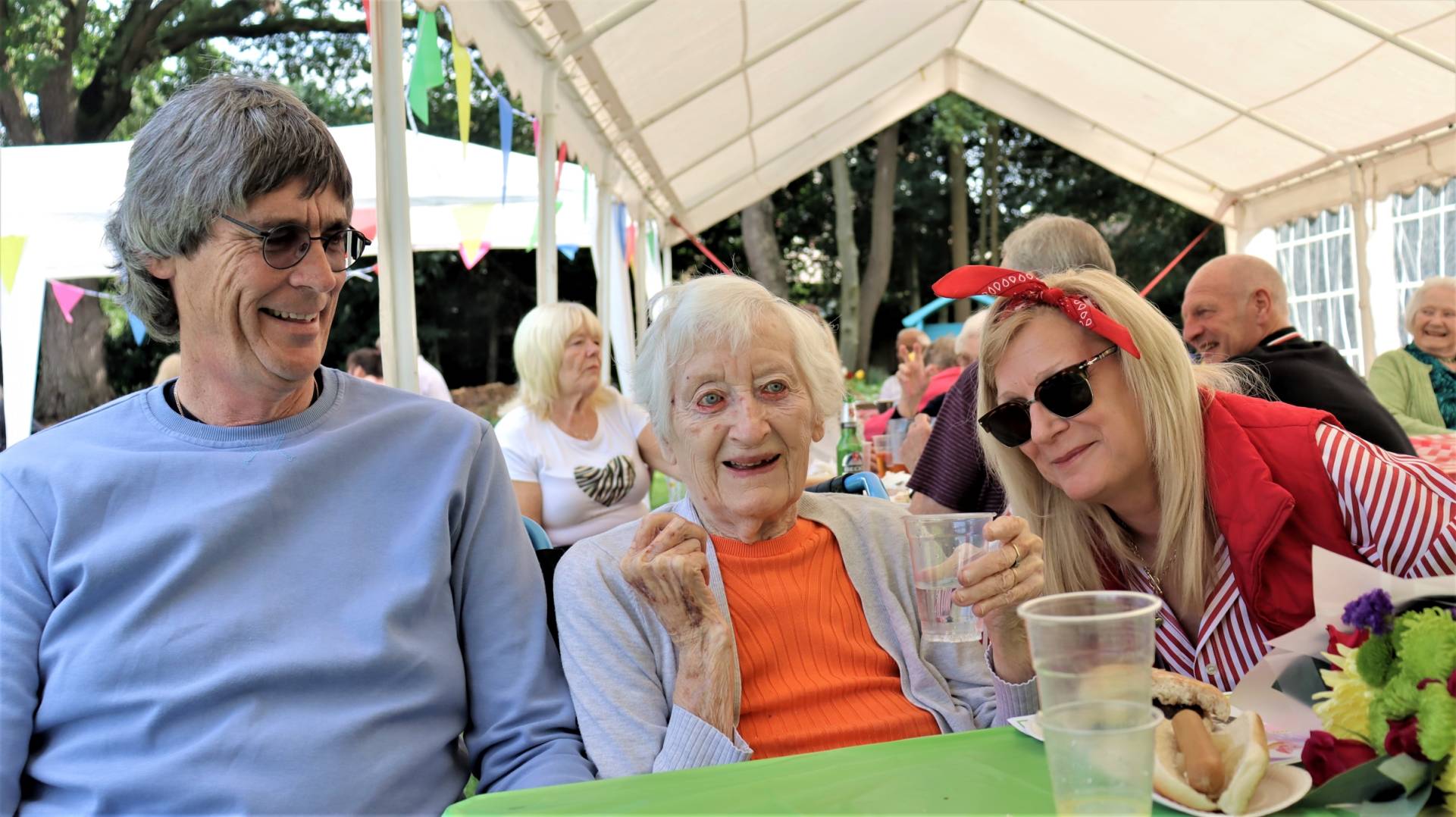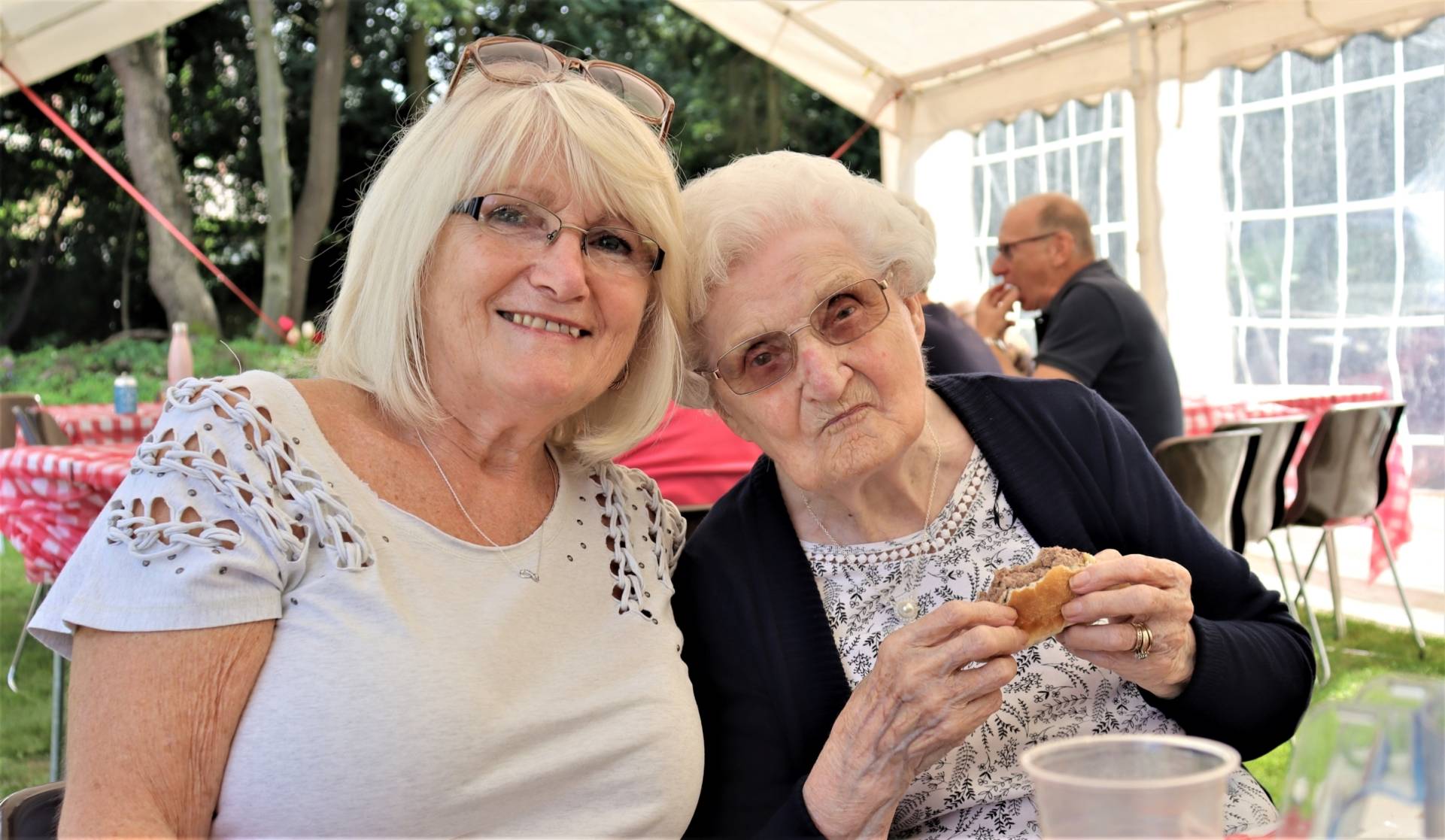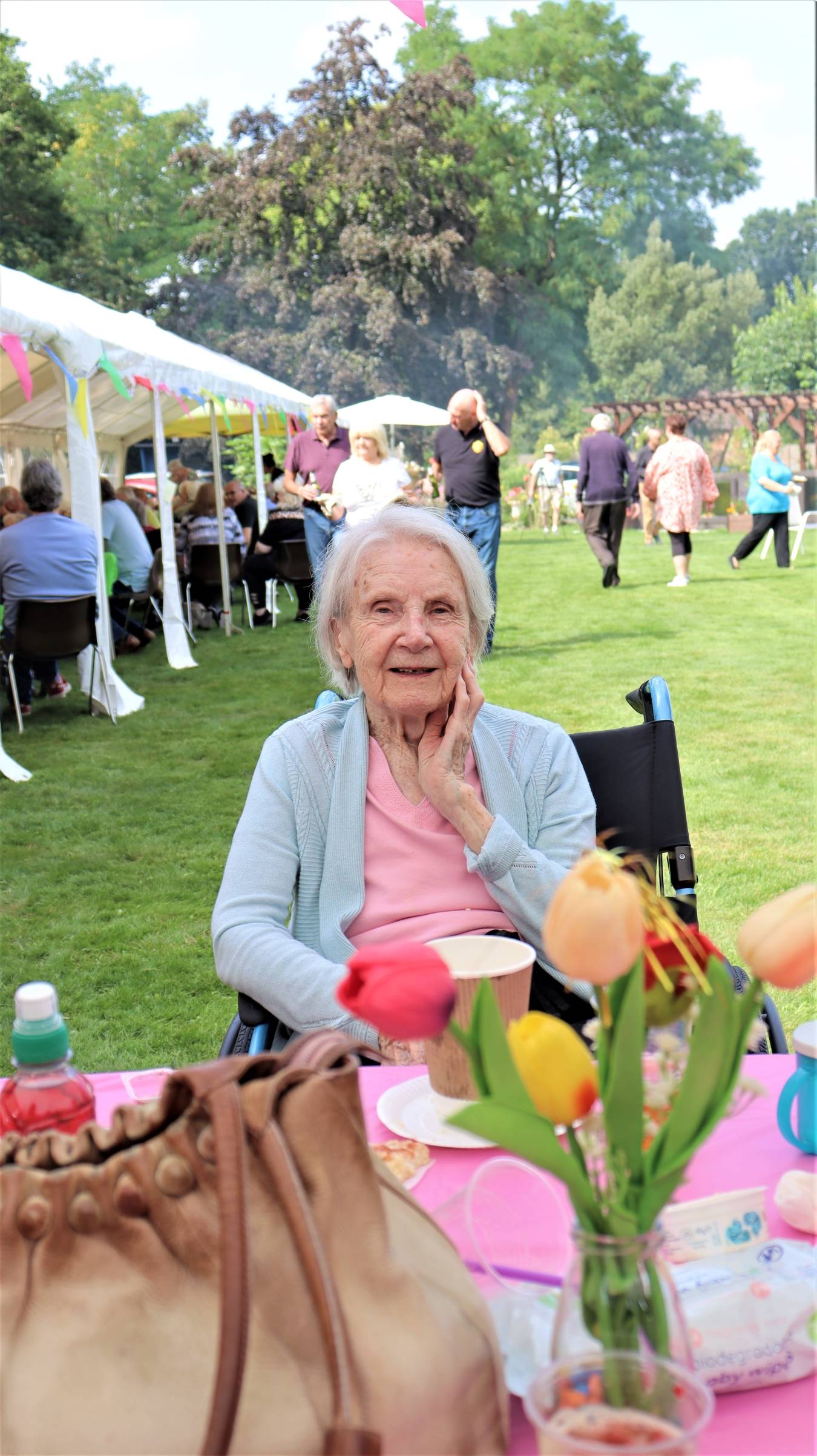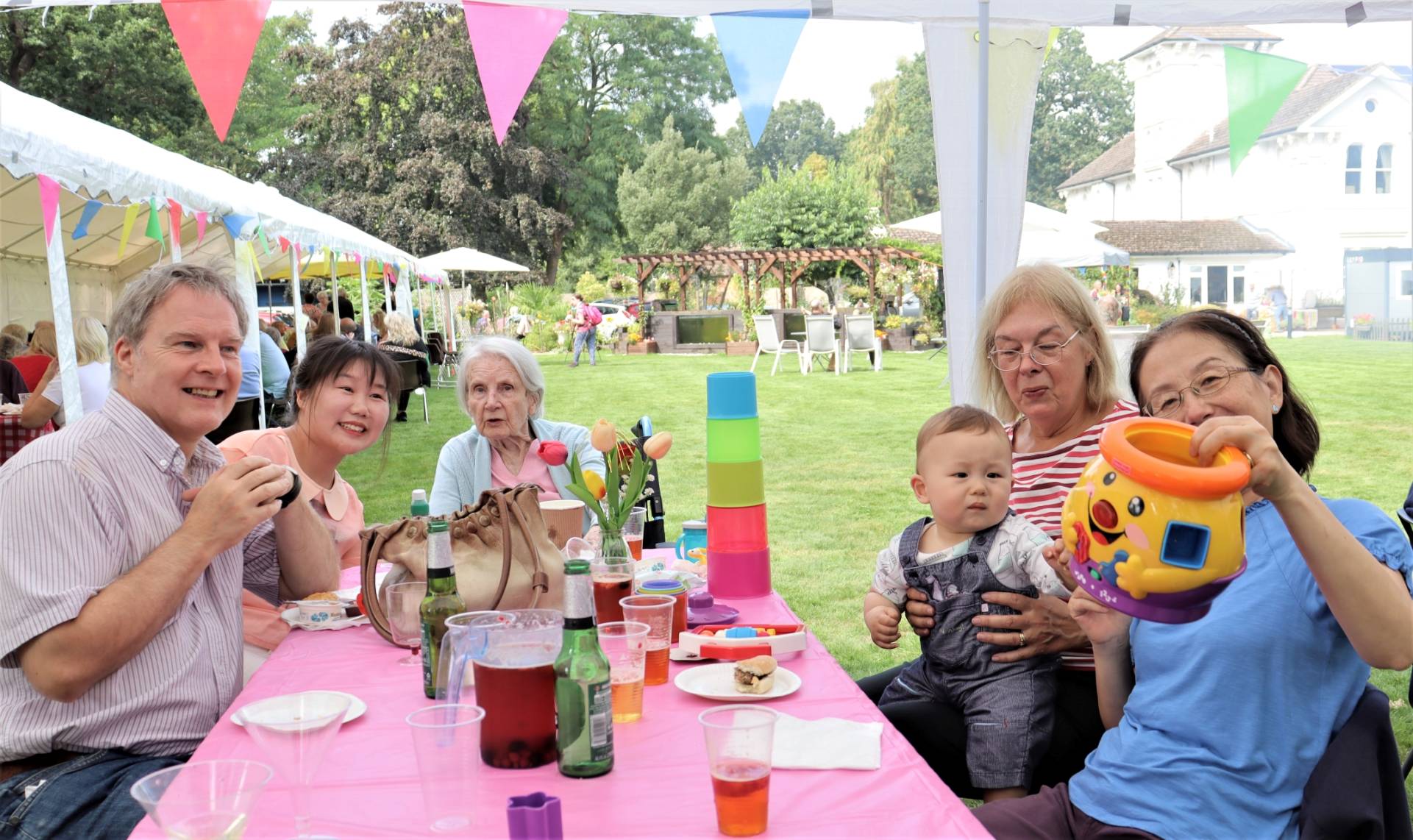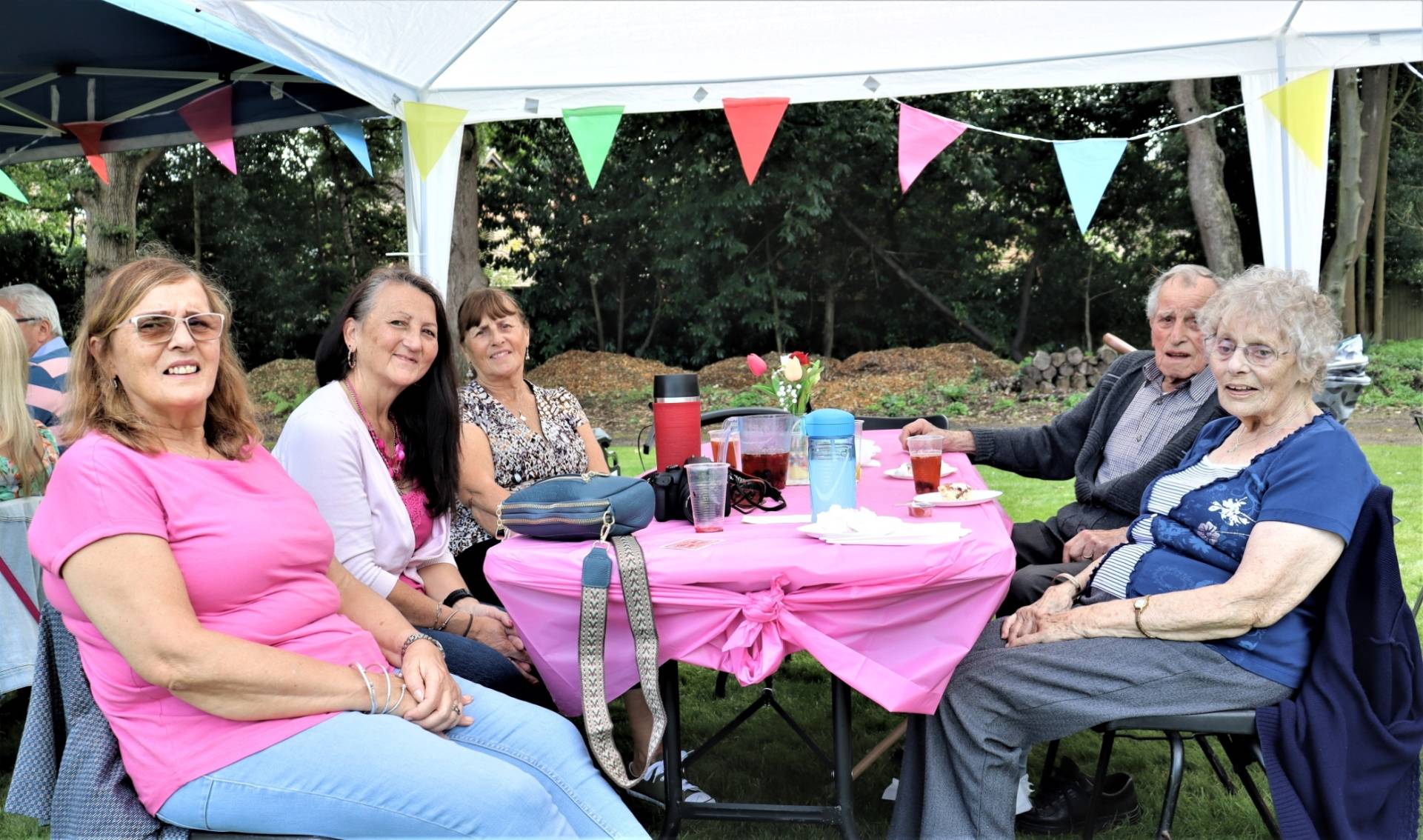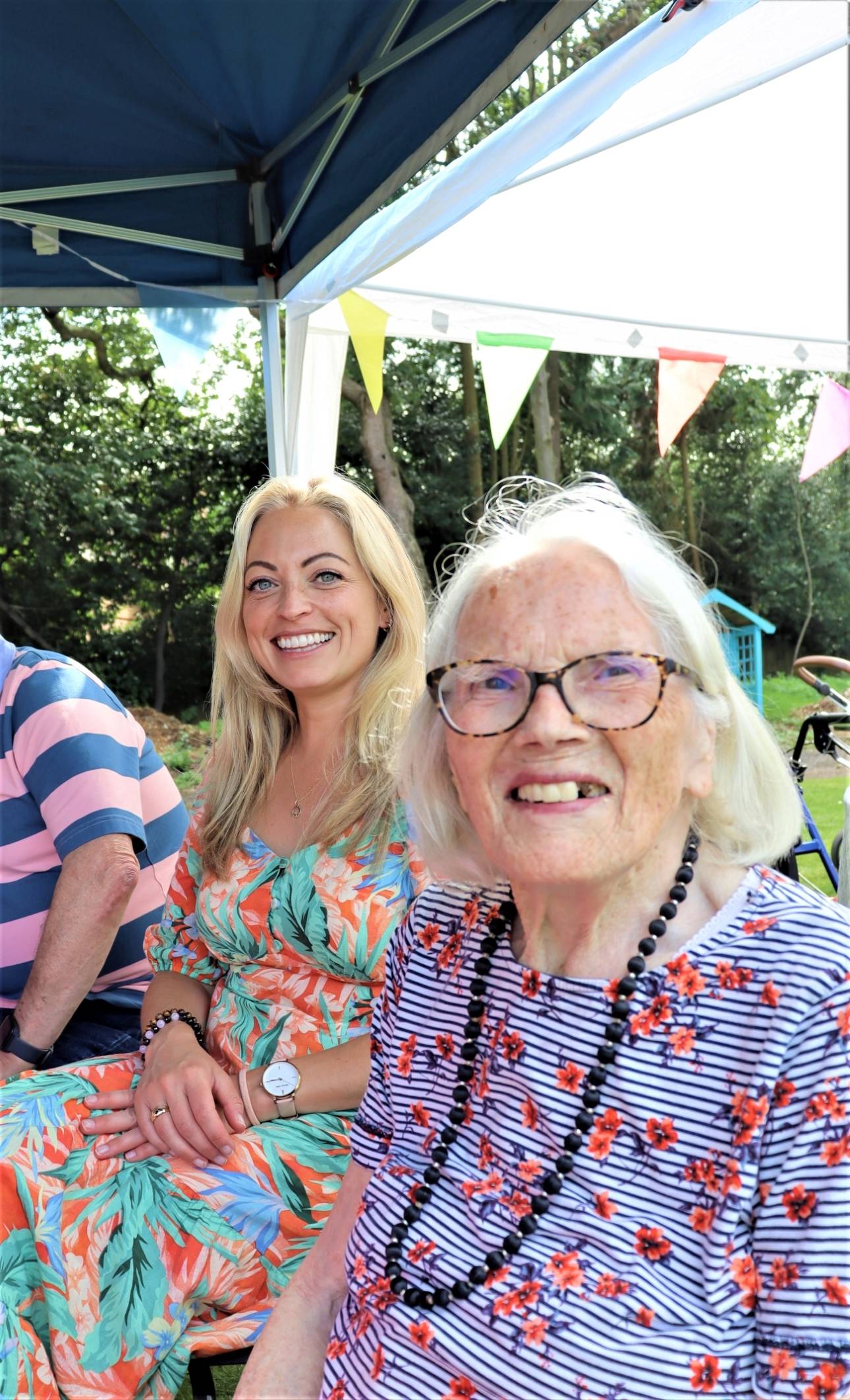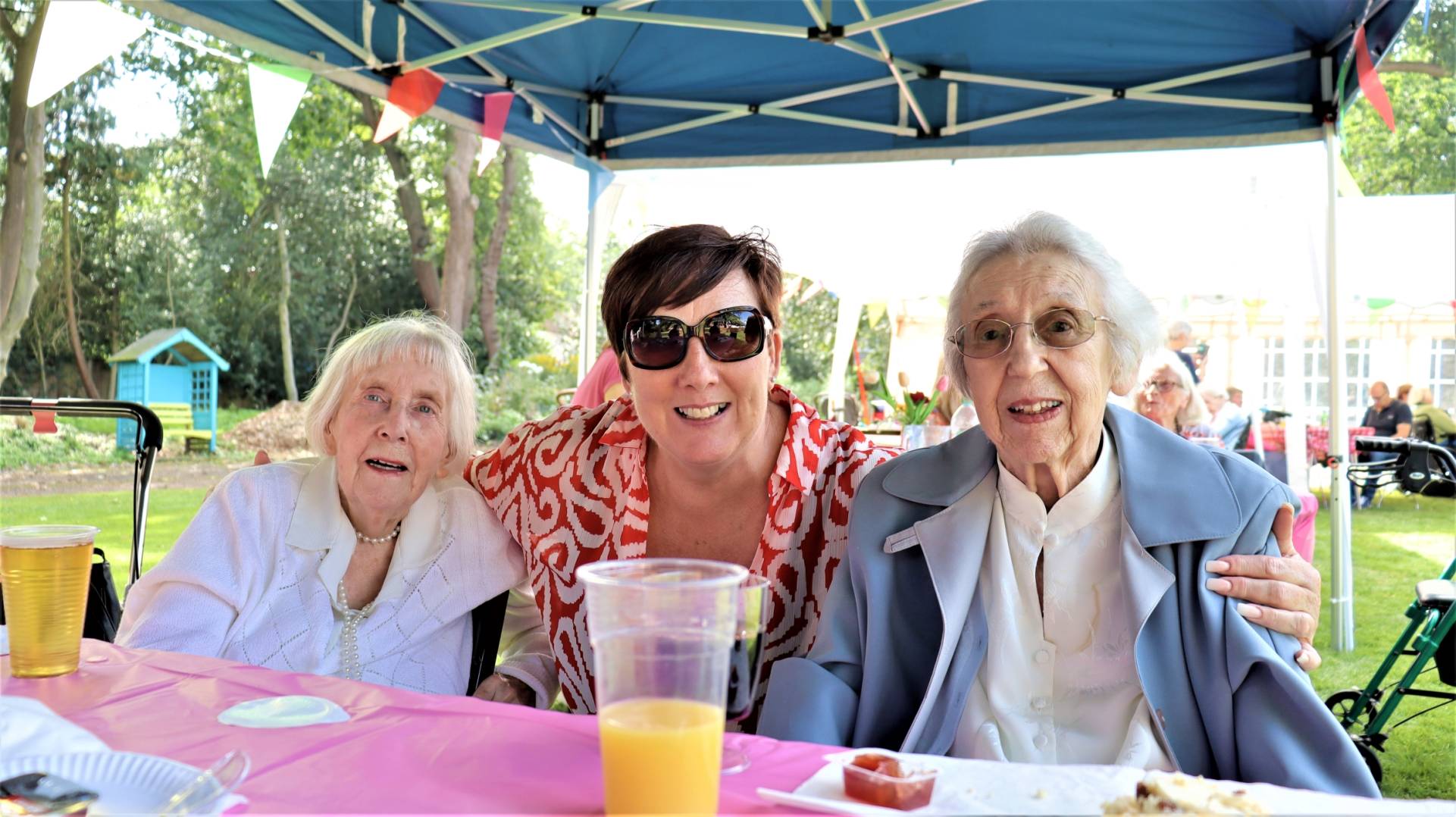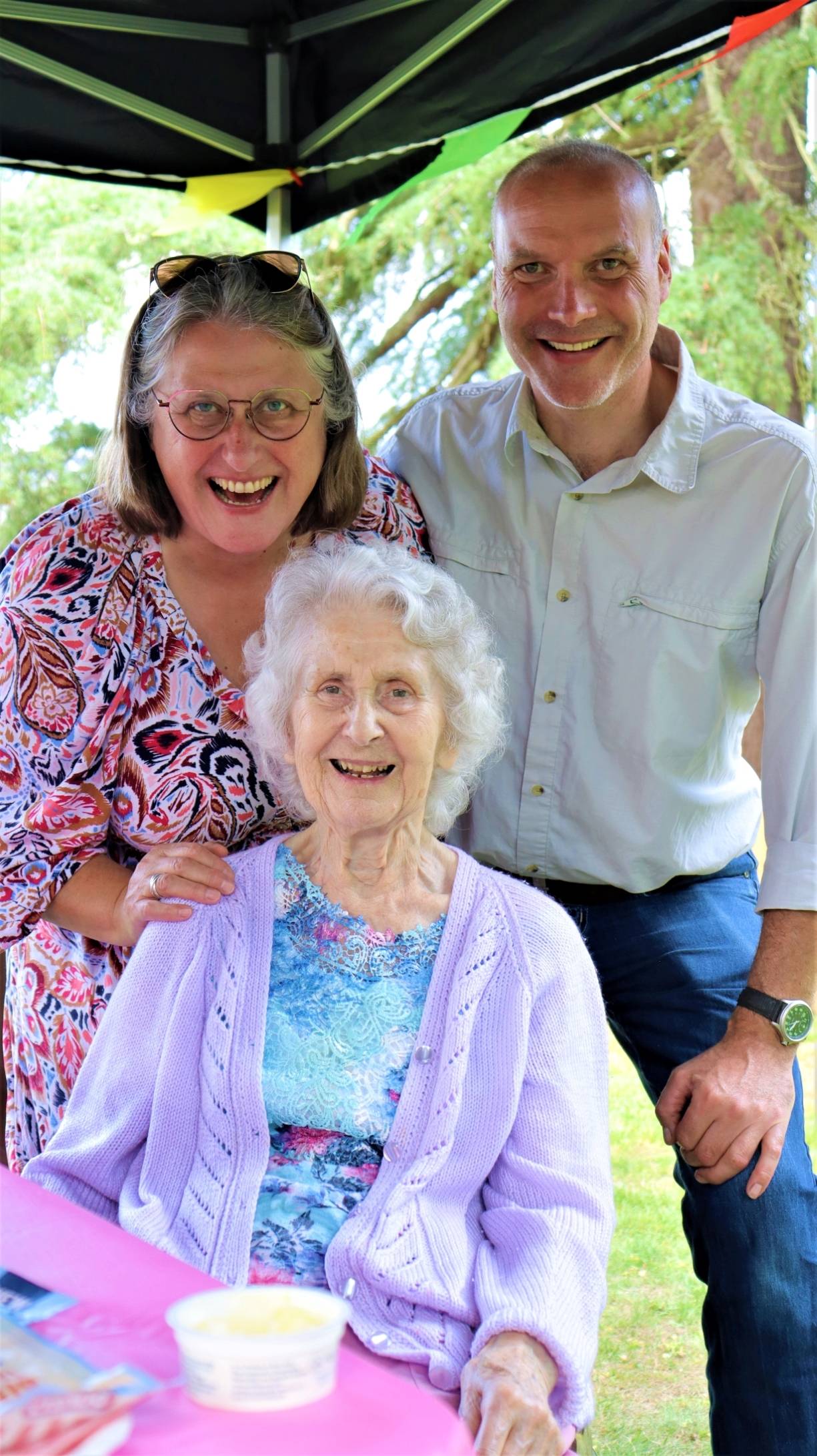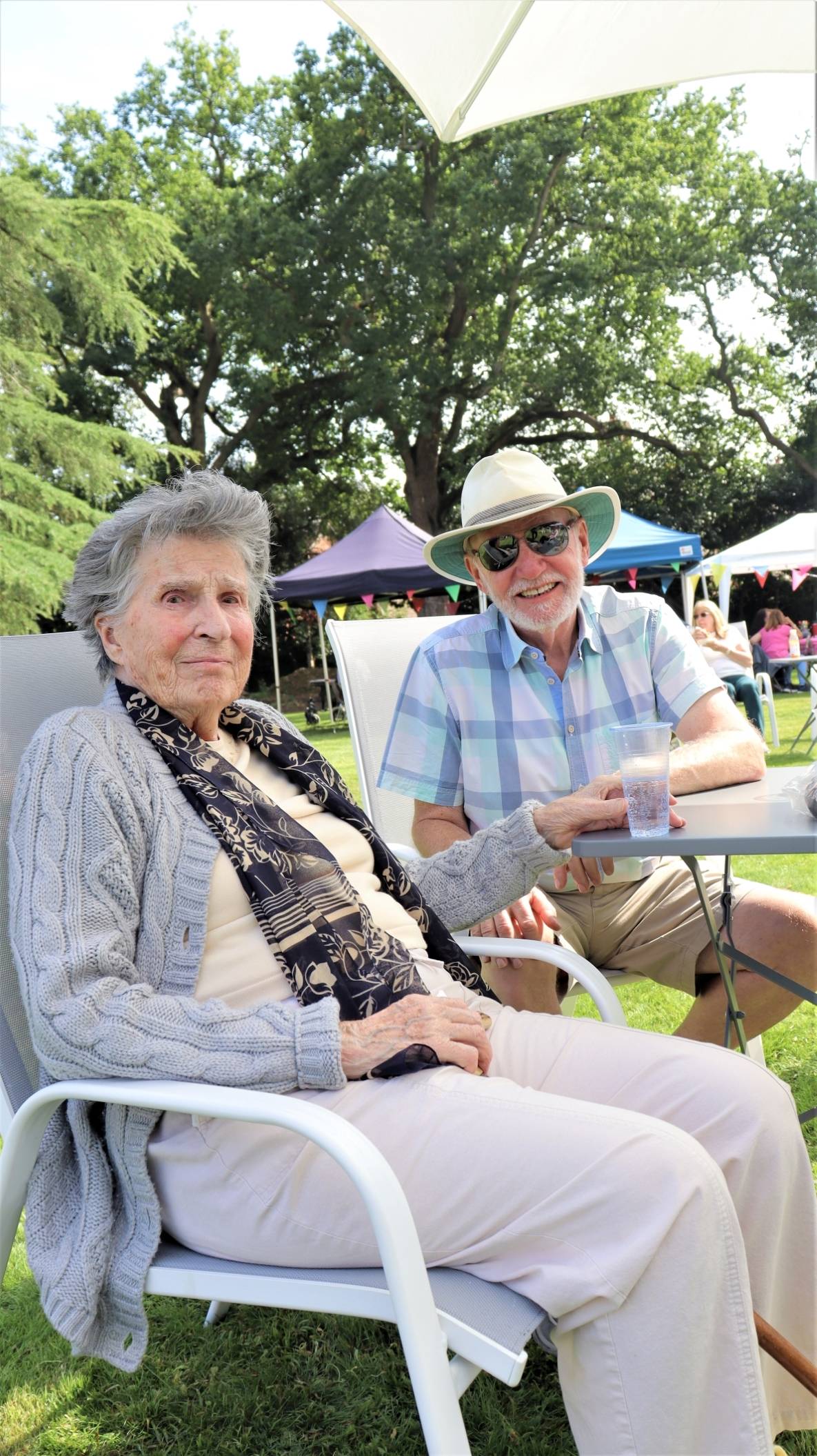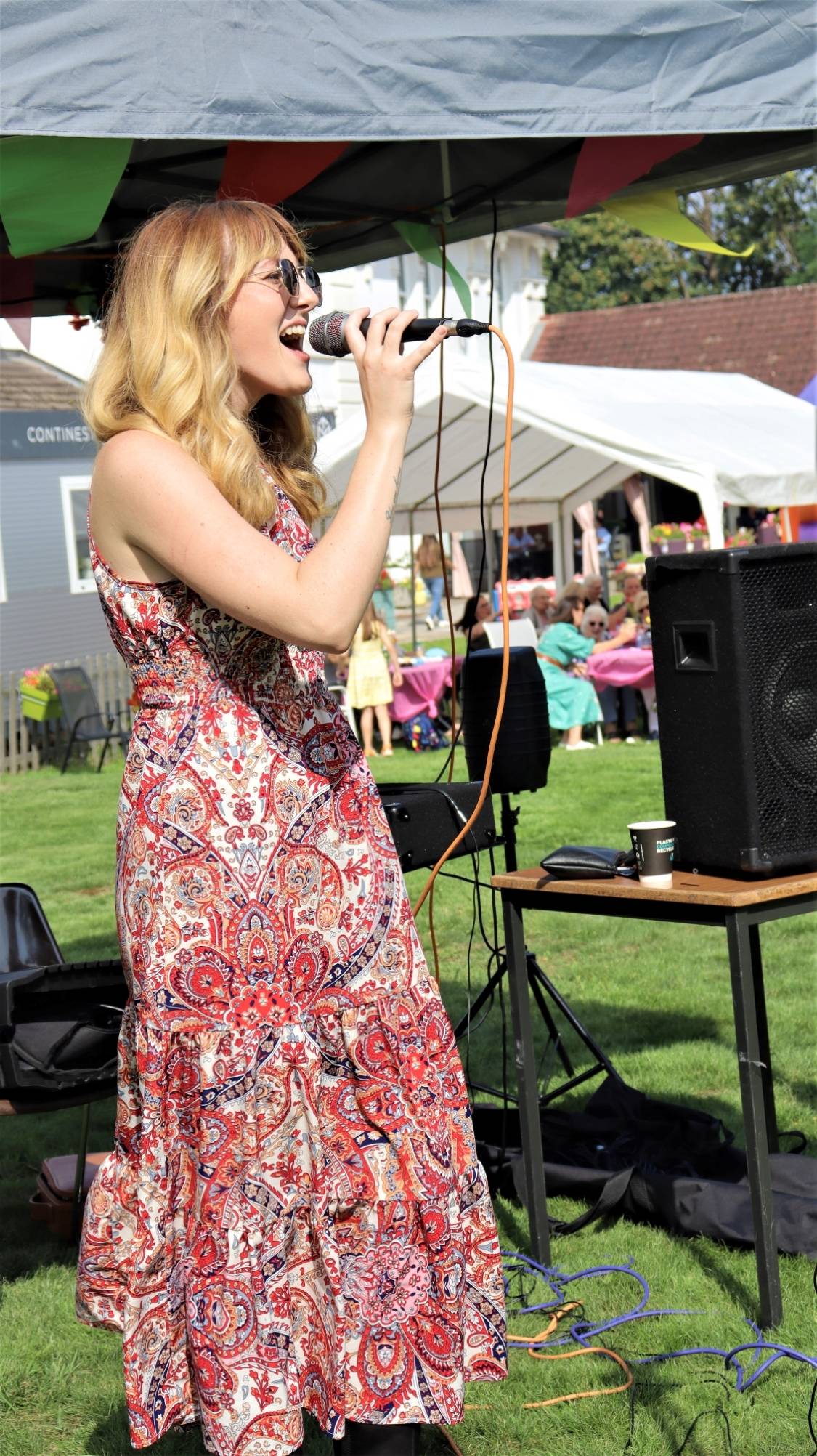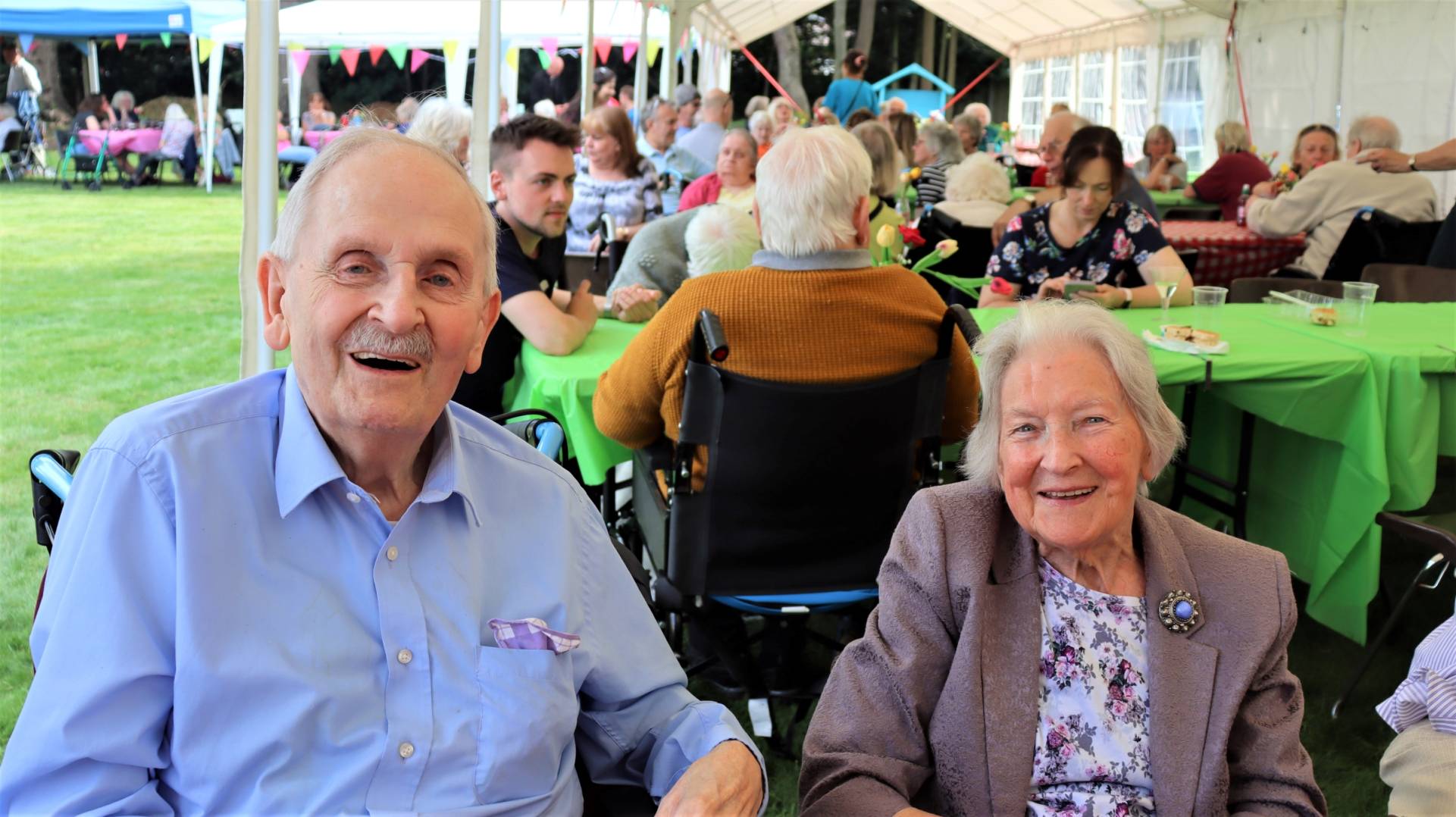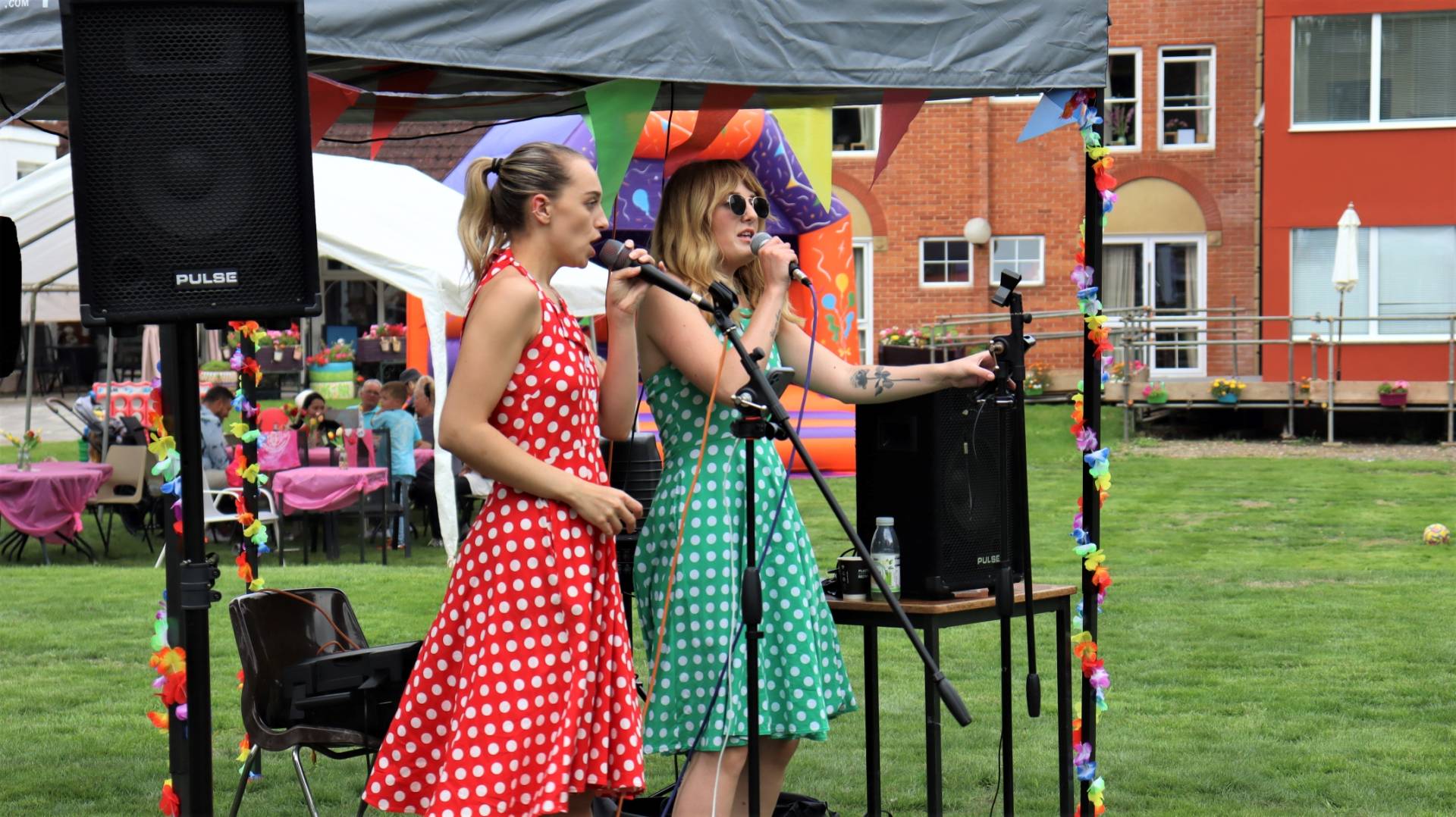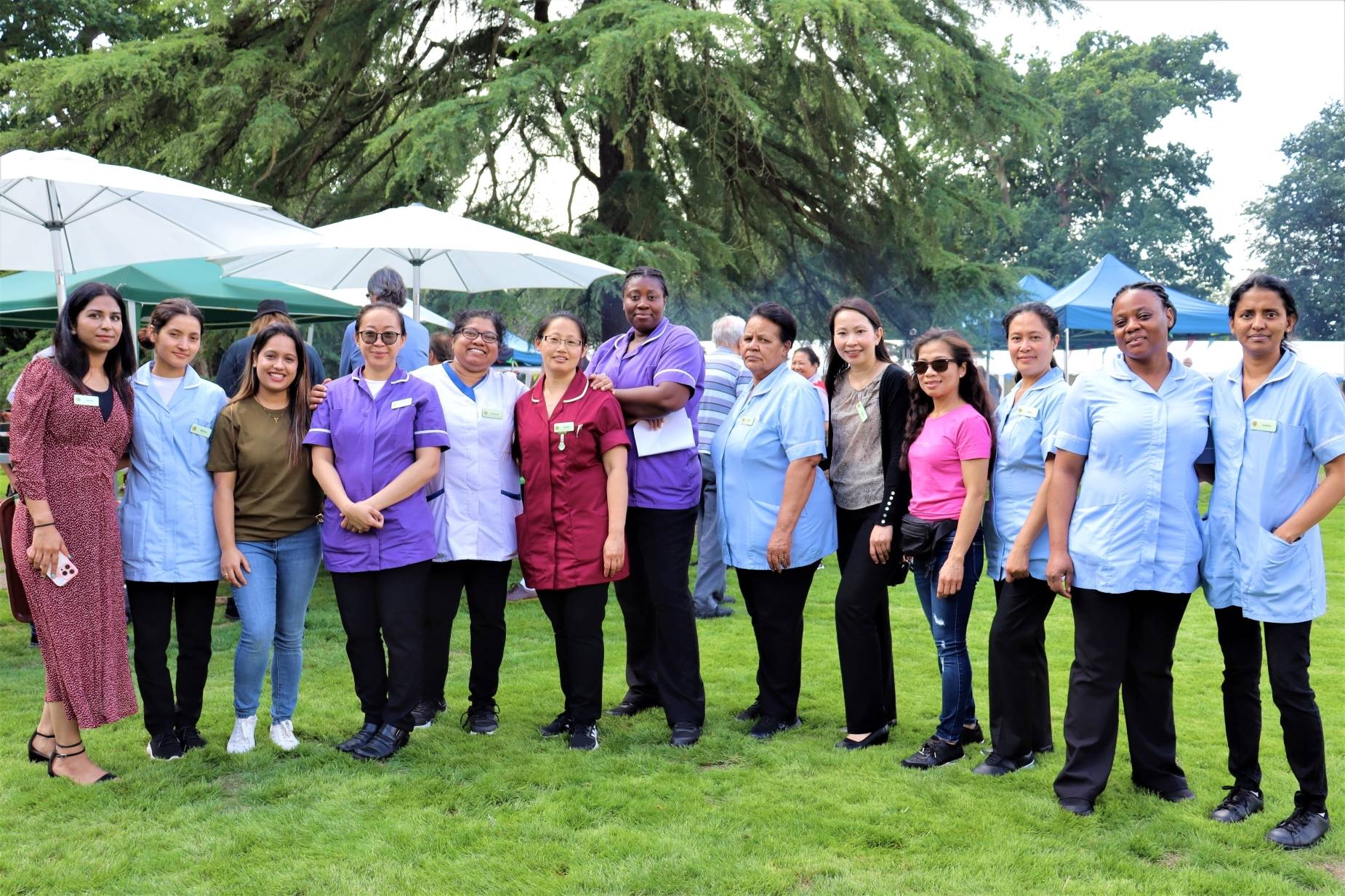 Please click the link to browse all the pictures here.
Cove Brass Band – 2023
Cove Brass started life in September 2015 when a group of like-minded musicians organised weekly rehearsals in Cove, Farnborough intending to provide quality Brass Band musical entertainment for the local community and beyond. They currently have around 20 members meeting weekly in Cove, Farnborough. They provide music for a variety of events from full band concerts to small ensembles playing for Fetes, Fayres or accompanying carol singing in and around the area local to Farnborough.
We would like to express our heartfelt gratitude to Rob Coles and his Cove Brass Group for their exceptional and heartwarming performances that have brought immense joy to our residents.
Your dedication to spreading happiness and creating memorable moments is truly appreciated, and we are grateful for the time and effort you've invested in bringing smiles to our residents' faces. Your visits have made a significant positive impact, and we cannot thank you enough for your kindness and generosity.
The Cove Brass Group's commitment to making a difference through music is truly inspiring. There is no doubt that we all spent a lovely afternoon in the garden listening to Cove Brass, and we eagerly look forward to more wonderful performances in the future. Thank you for brightening our days and being a source of happiness for our Knellwood family.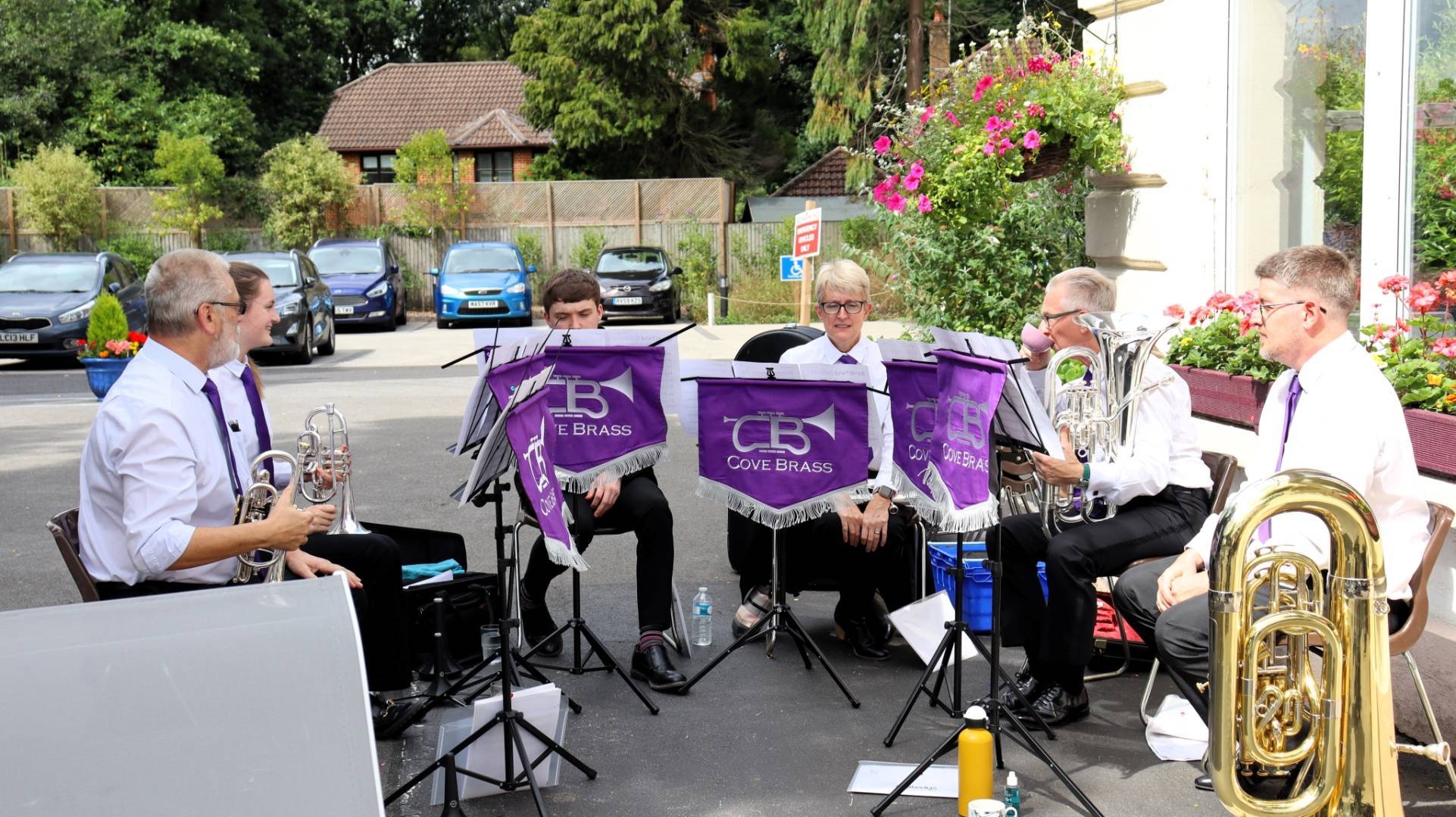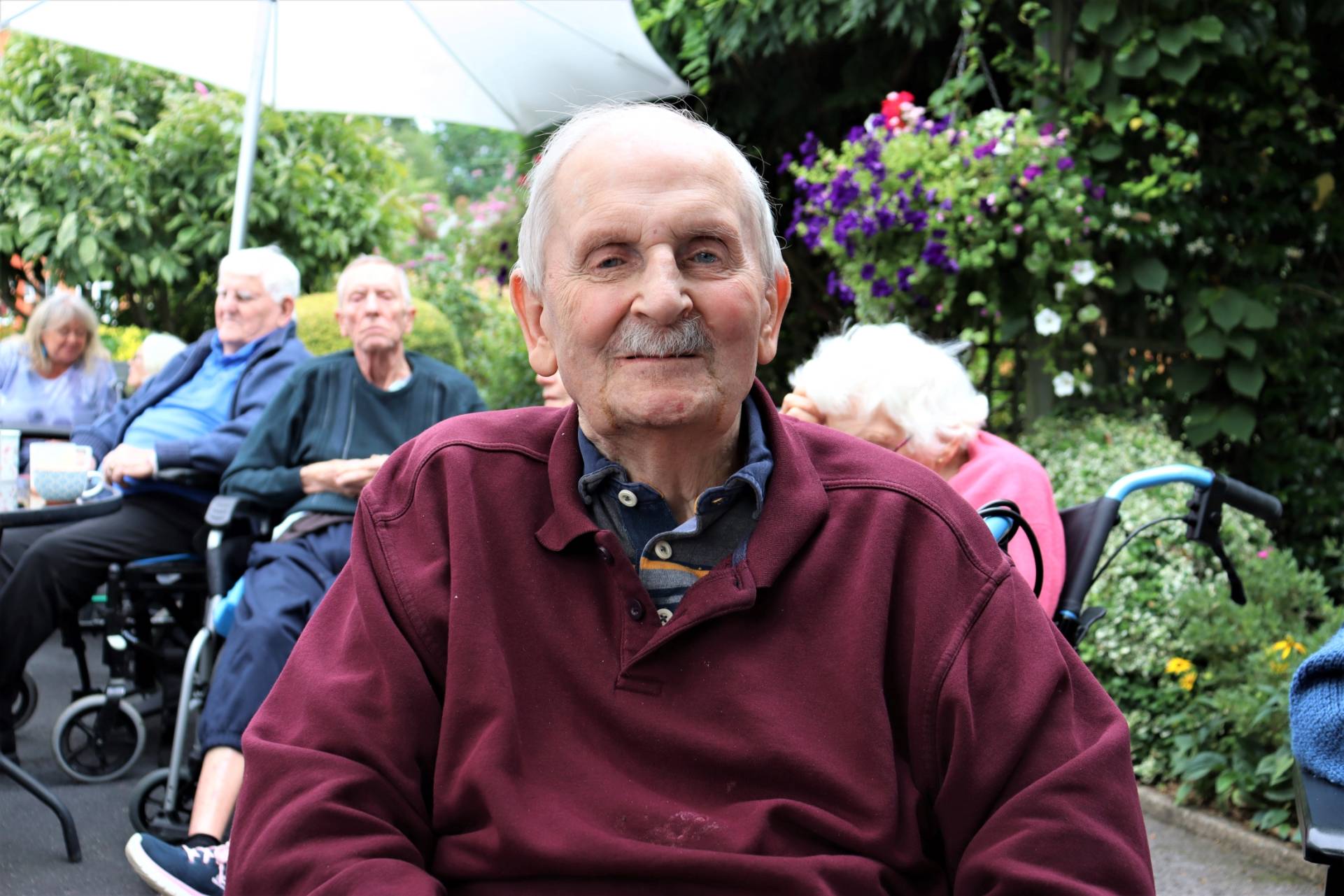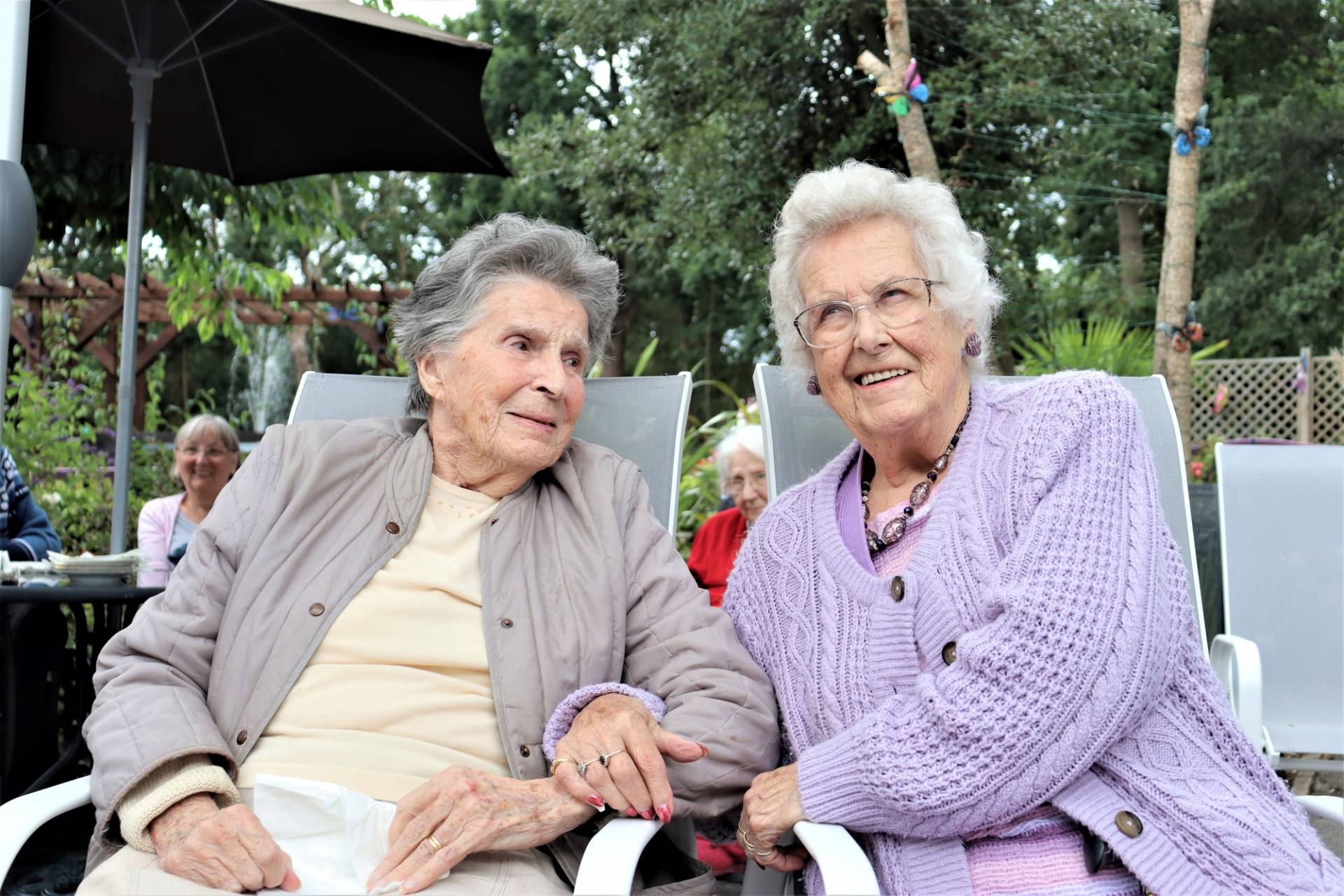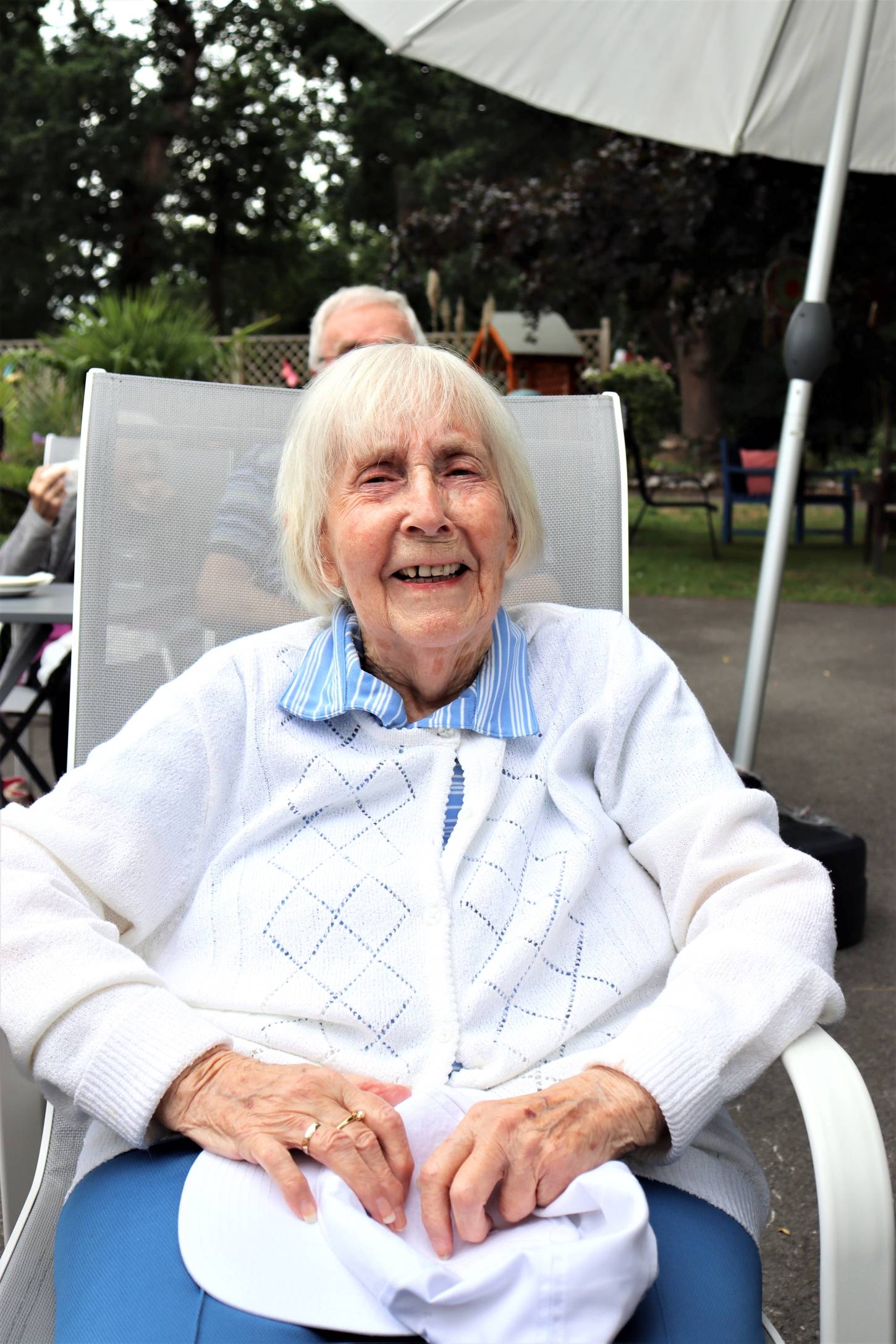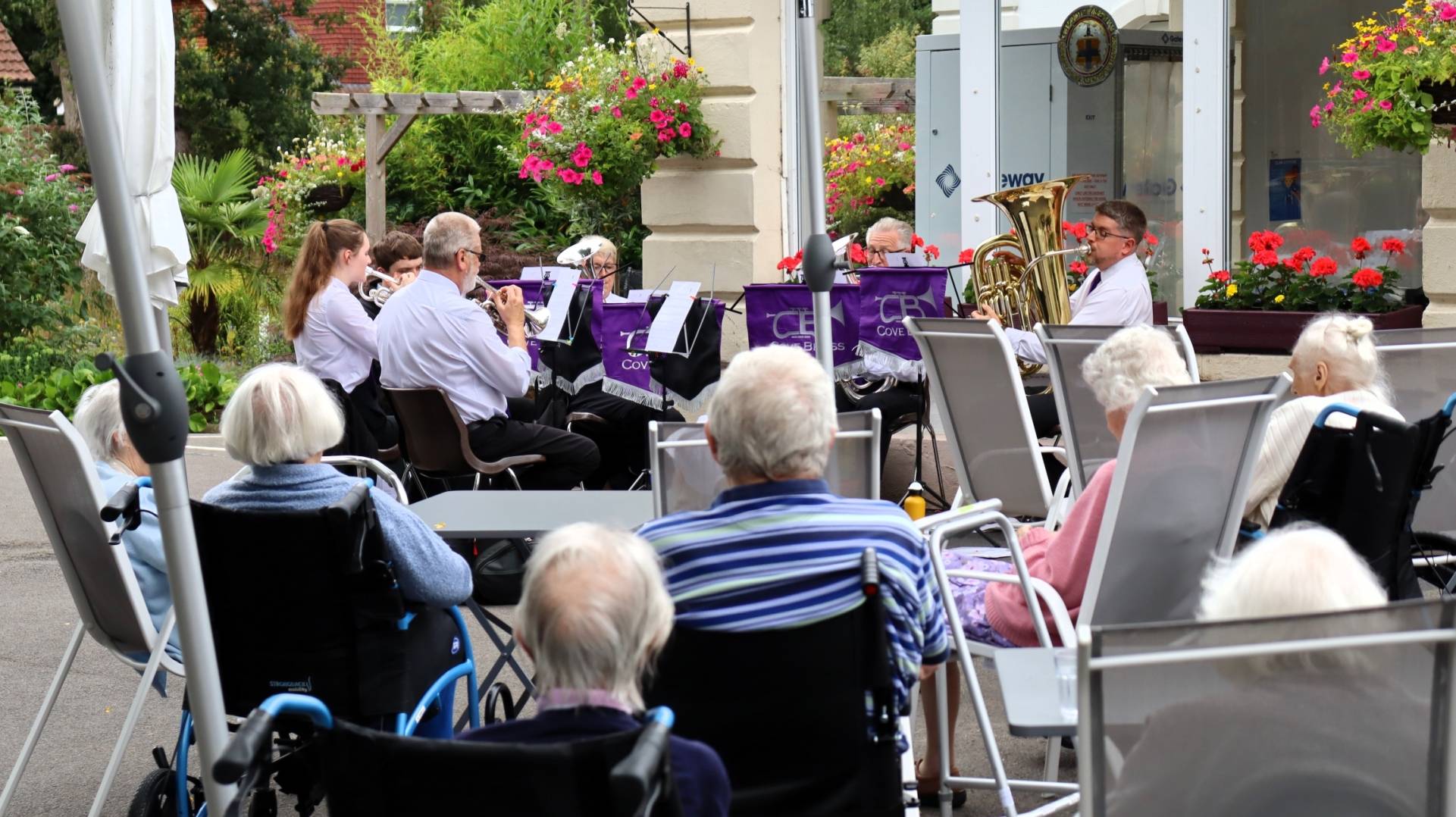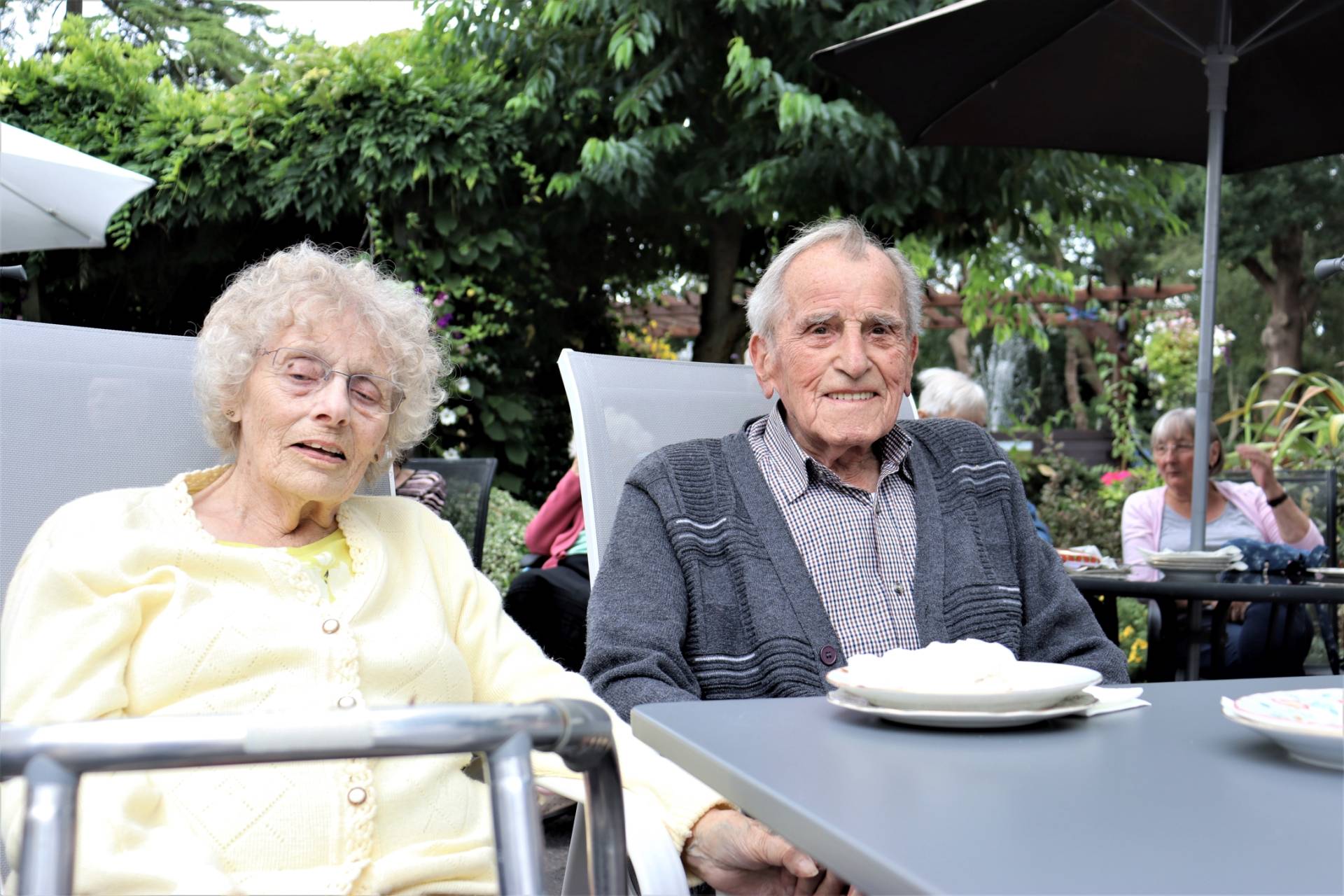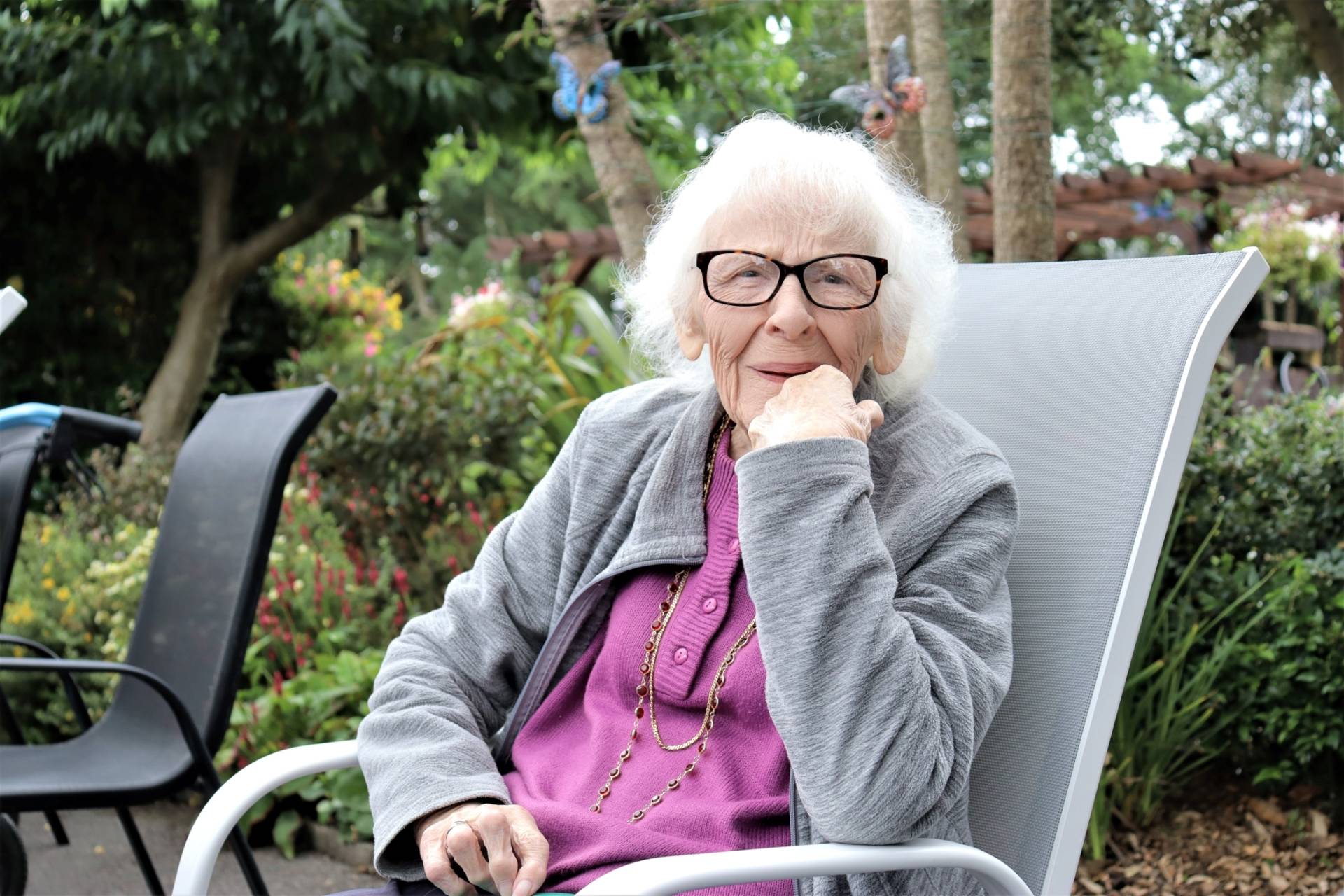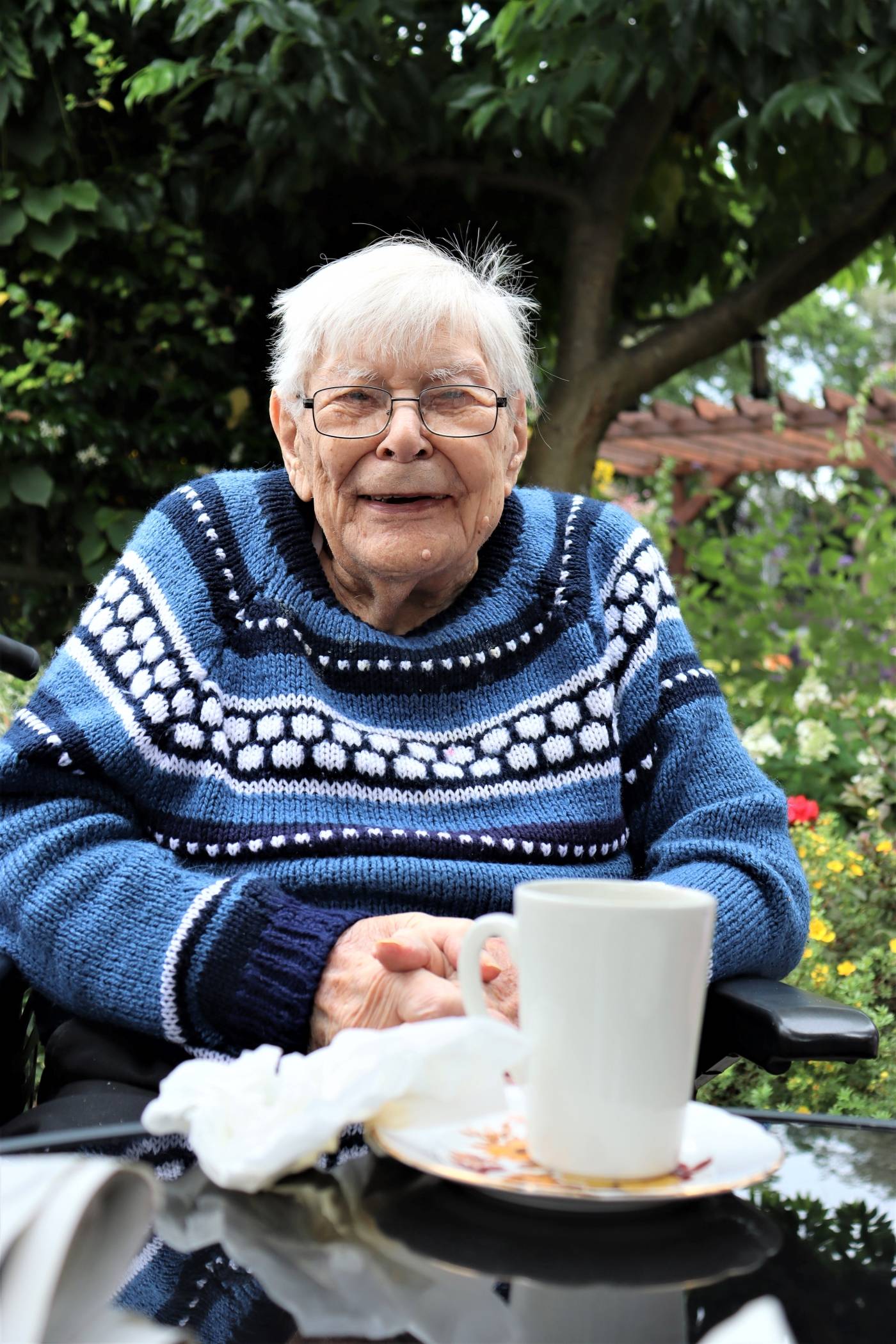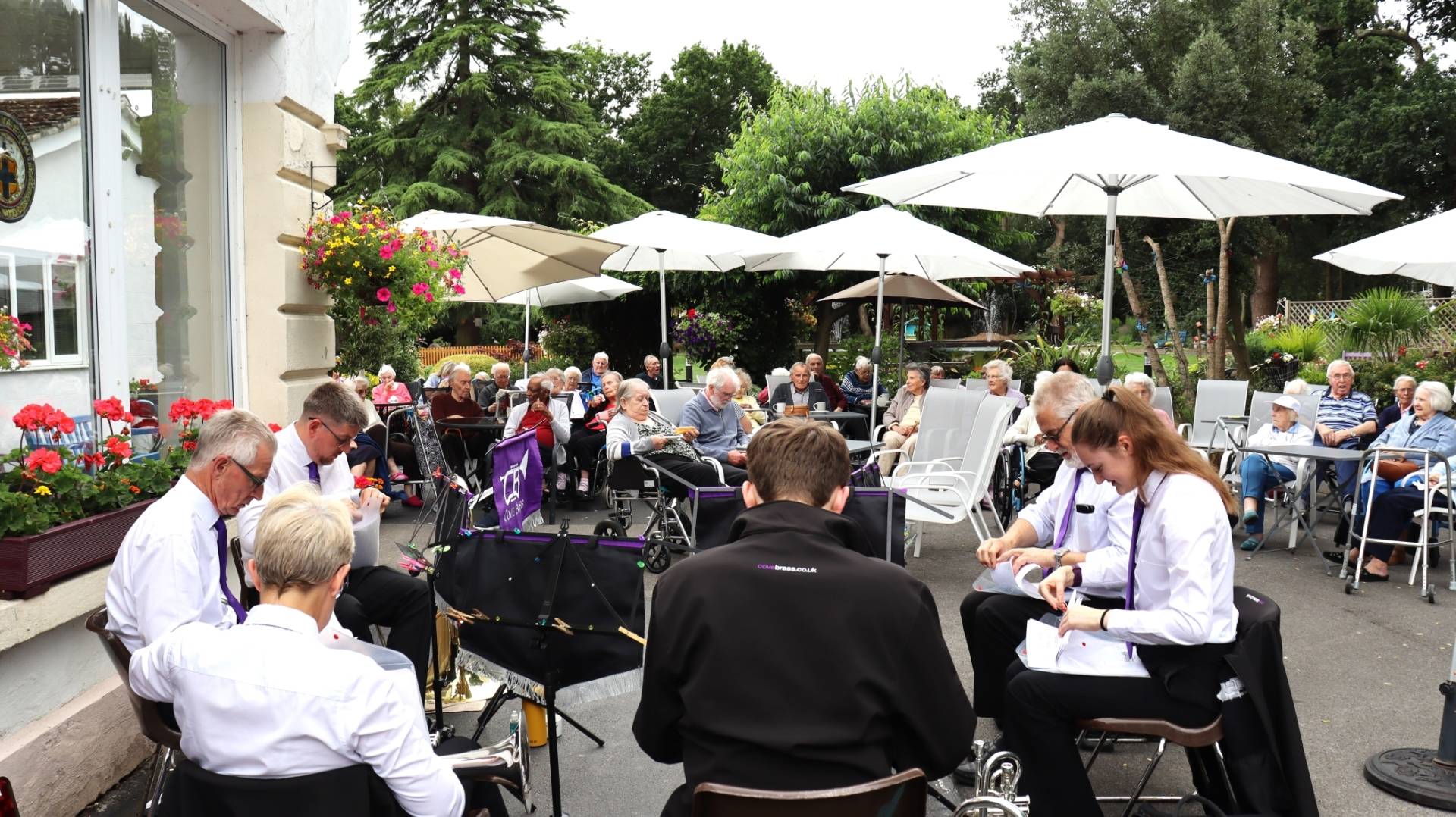 Please click the link to browse all the pictures here.
Residents, relatives & volunteers
Summer get-together (2023)
On June 16,  Knellwood's residents had a wonderful afternoon with a delightful combination of live music, a sizzling barbeque, and refreshing cool drinks. Residents and staff sat together in the relaxing atmosphere of Knellwood's garden and were serenaded by the talented musician Rodney Dell. The aroma of mouth-watering barbeque food filled the air, and the live music enhanced the pleasant summer atmosphere. The music was a backdrop for conversations, laughter and even a bit of dancing.  It was organized and led by our activities team and supported by our staff and volunteers. Our residents truly had an enjoyable afternoon.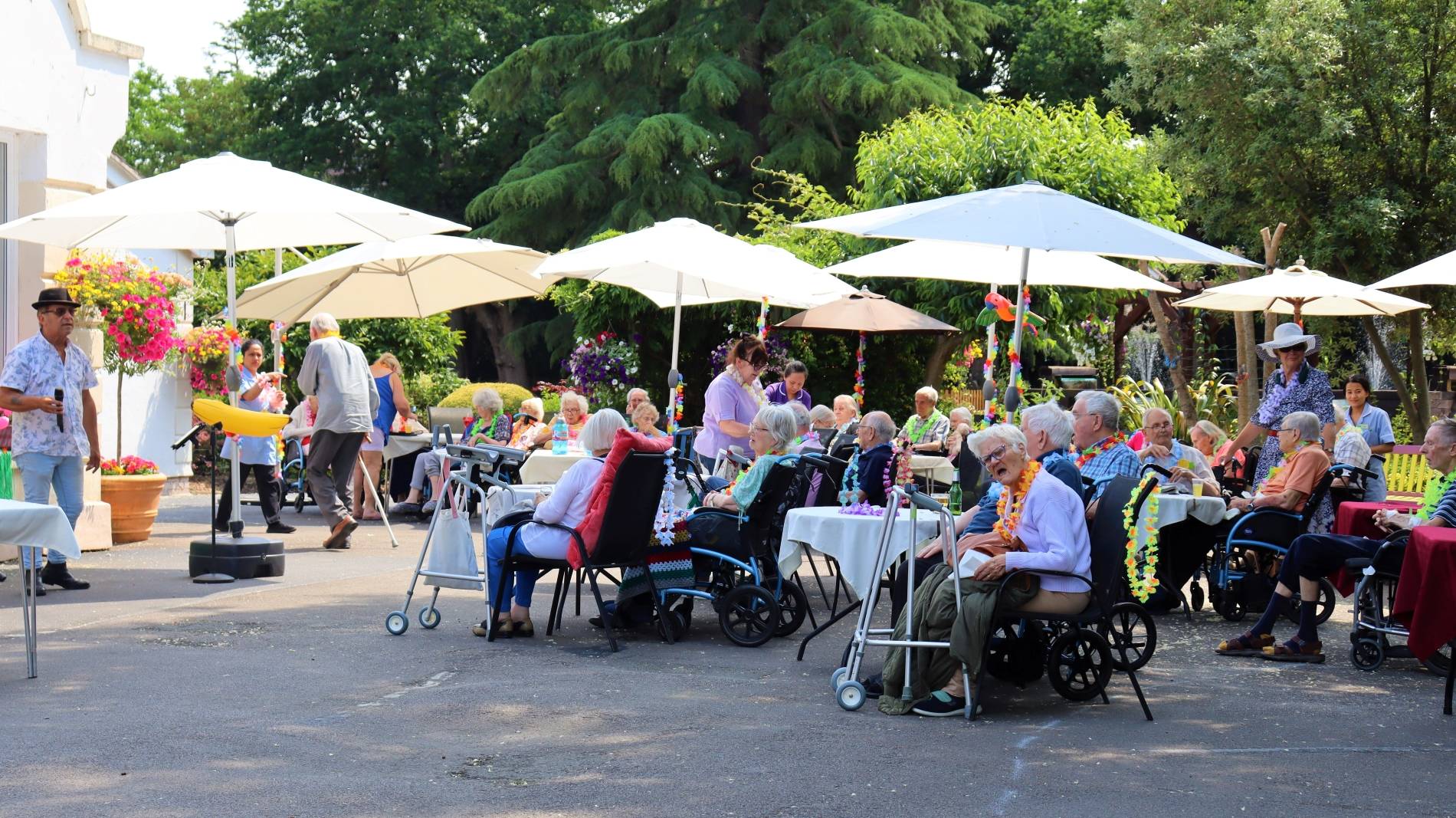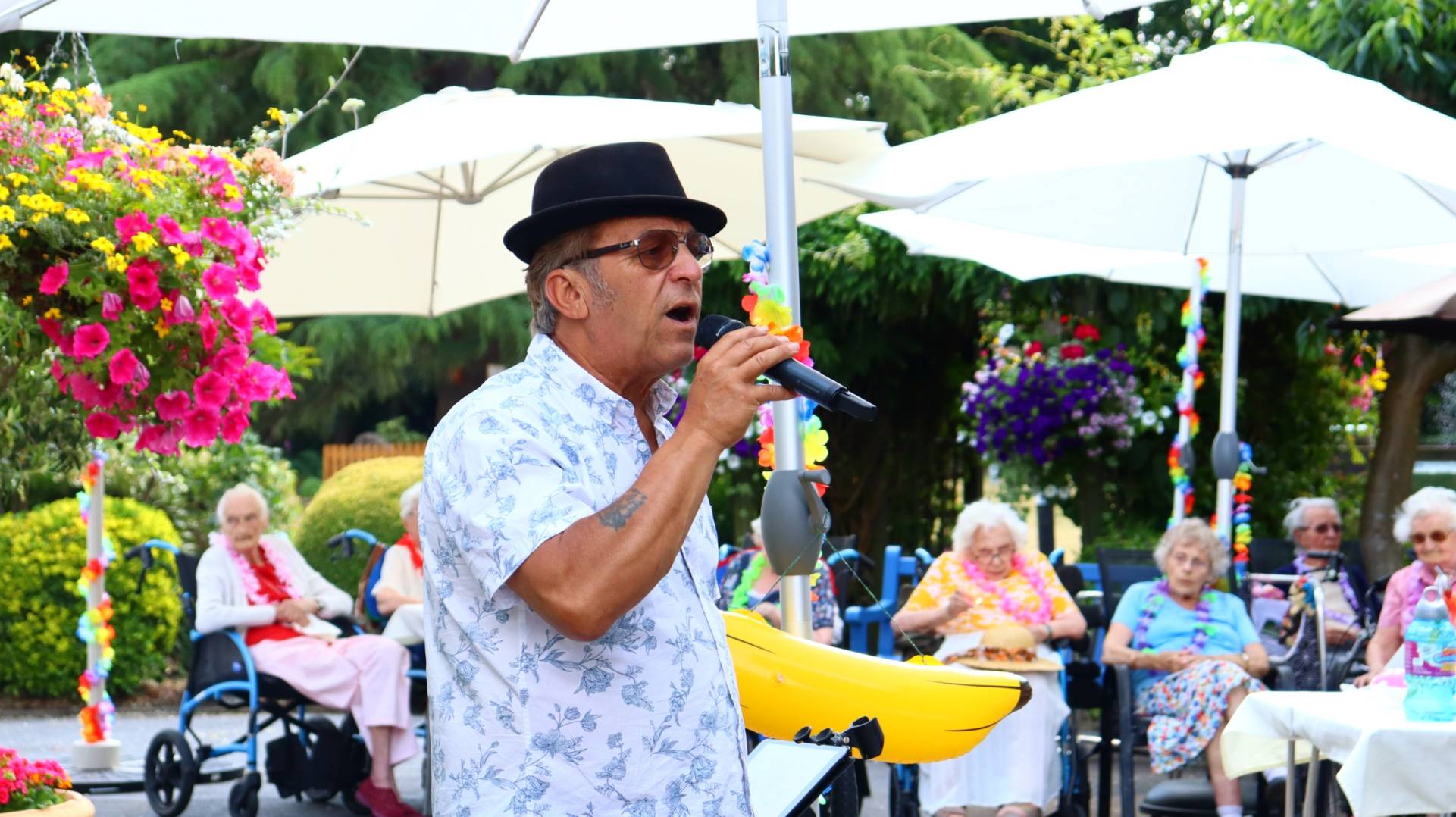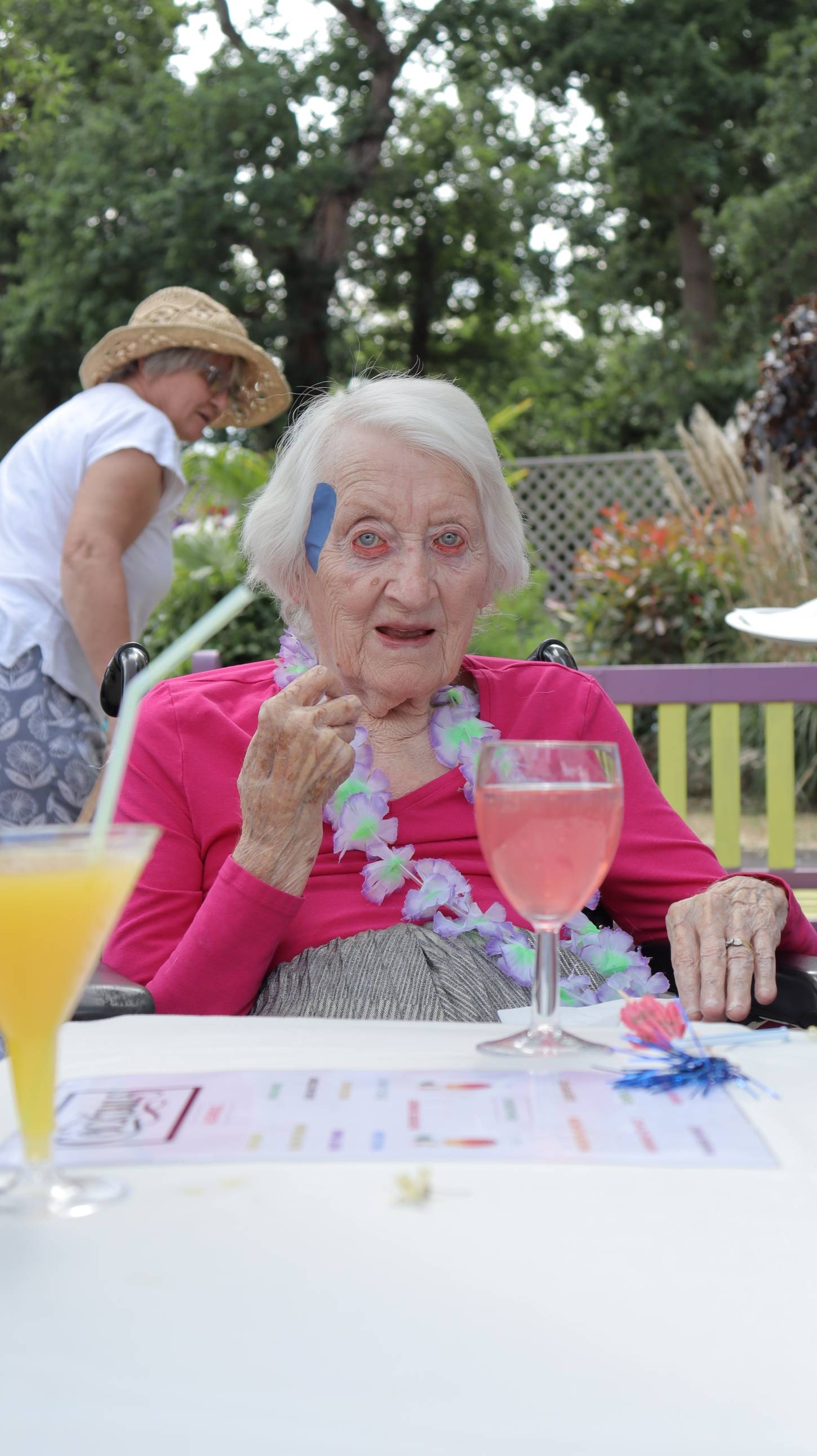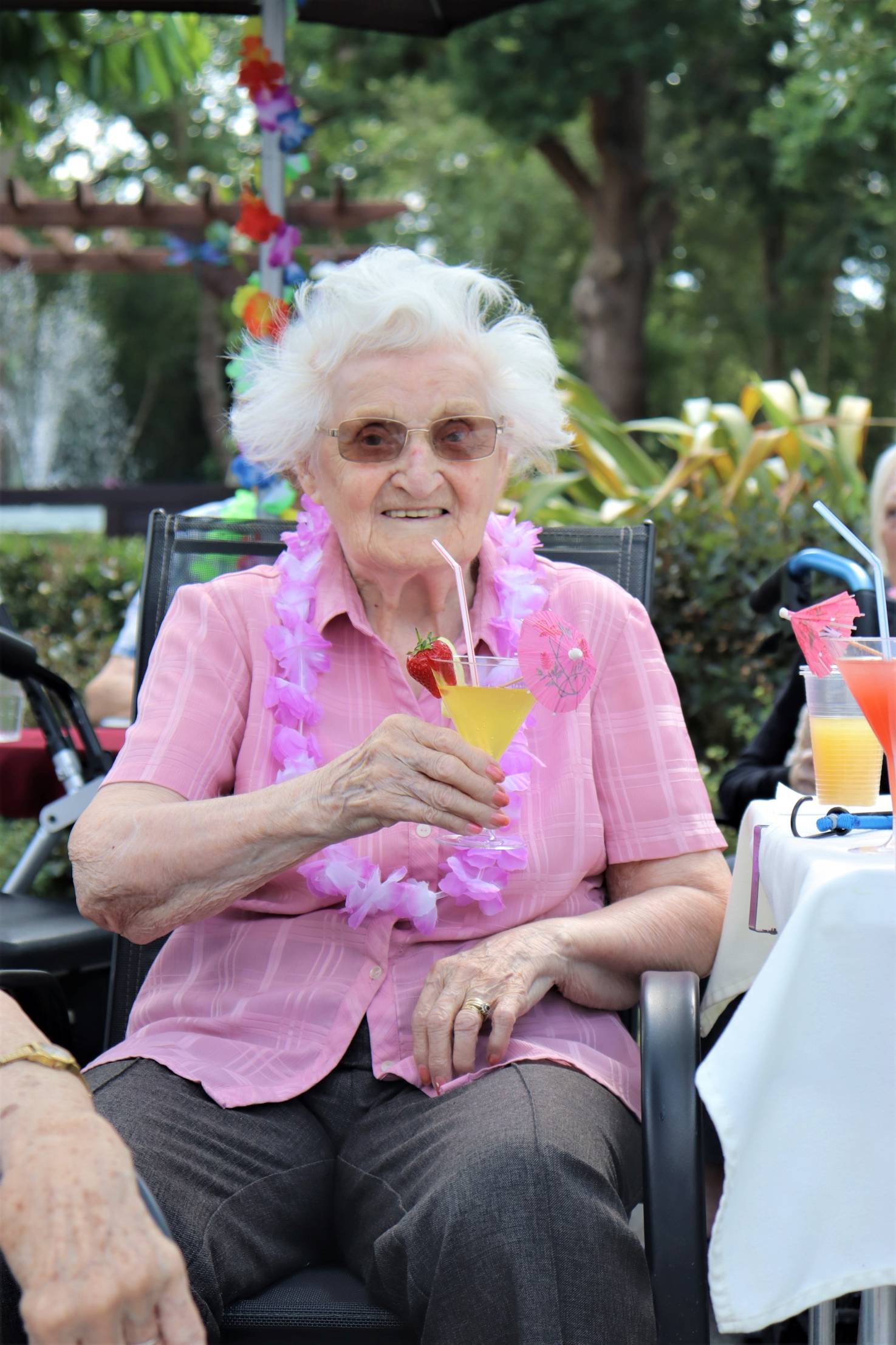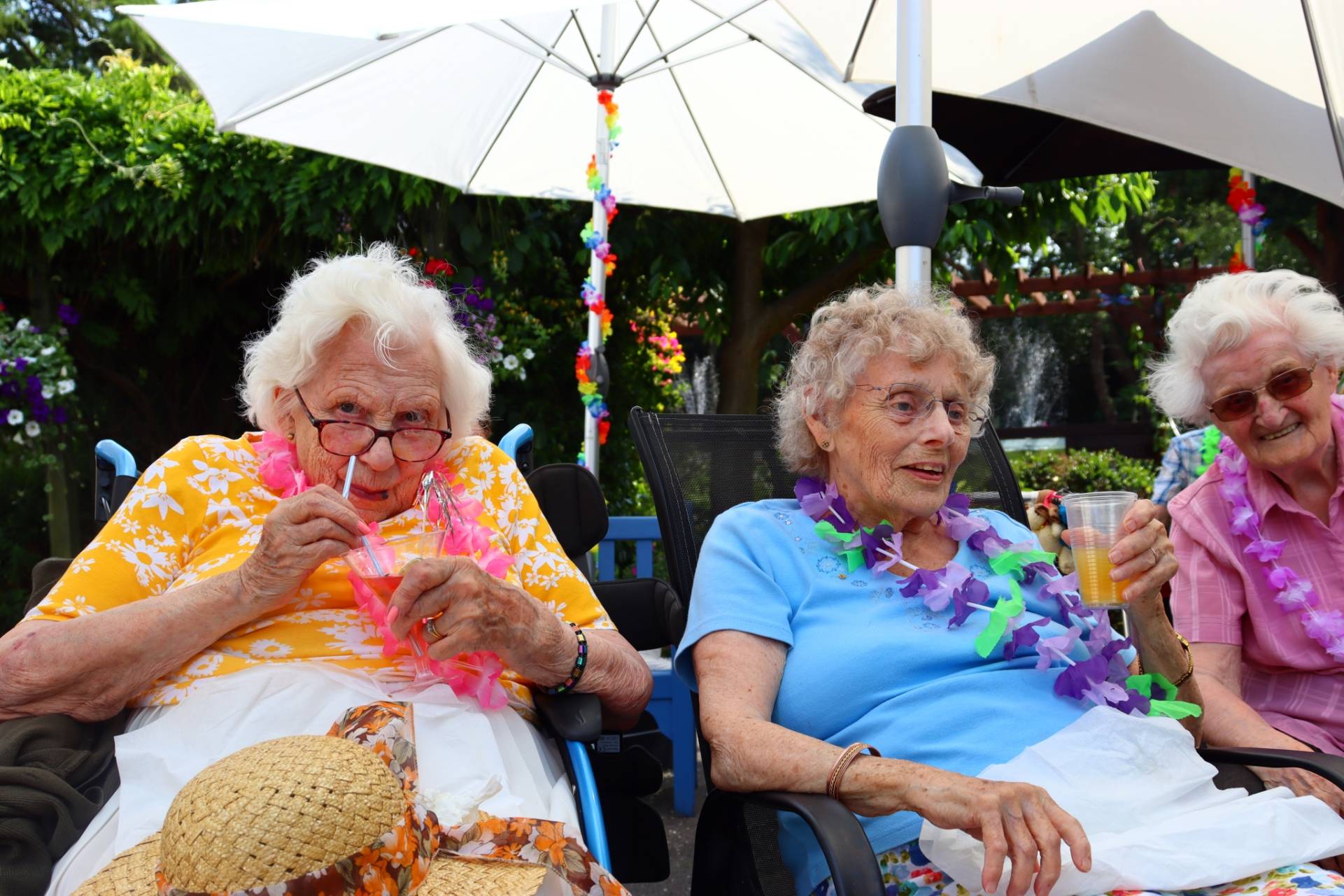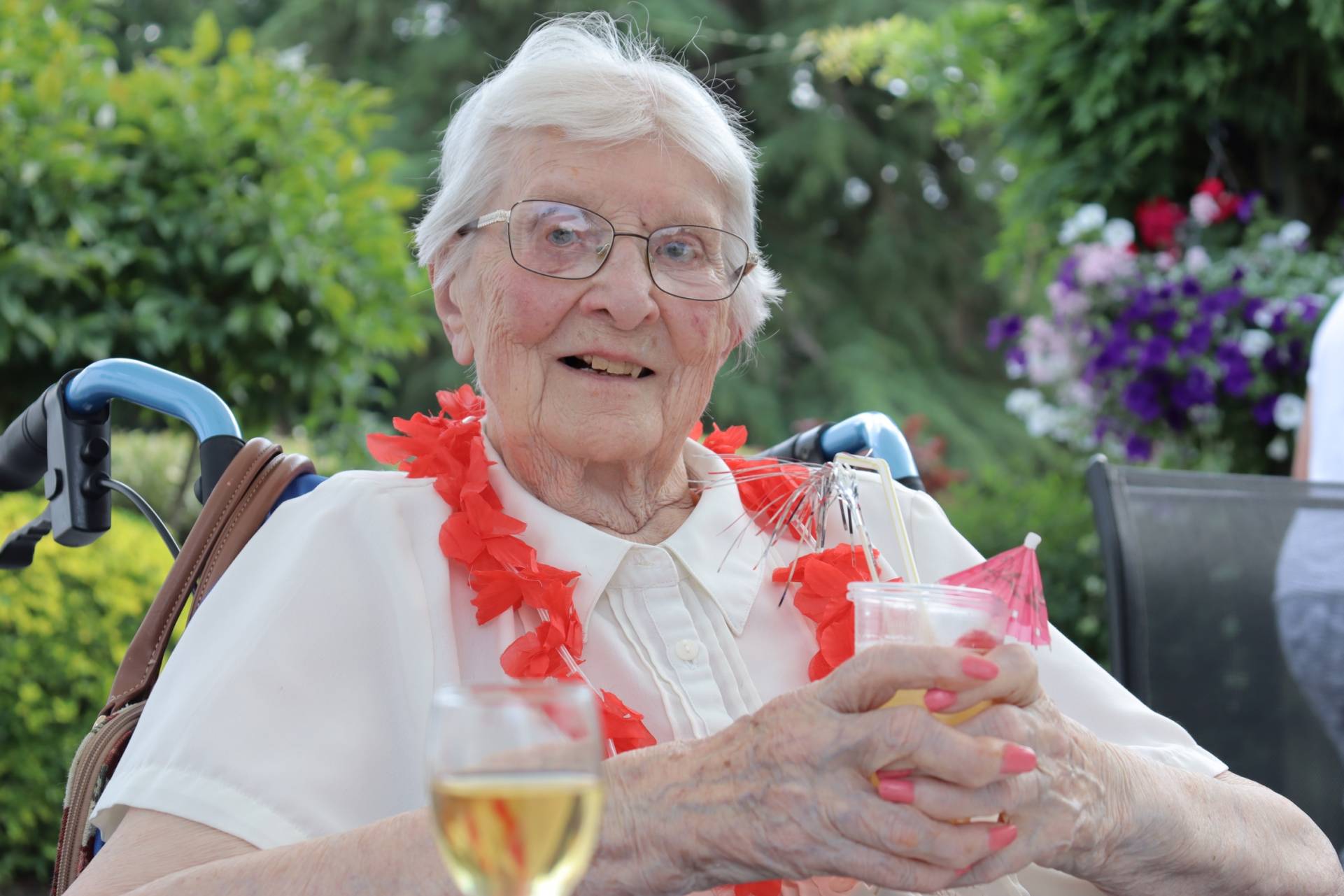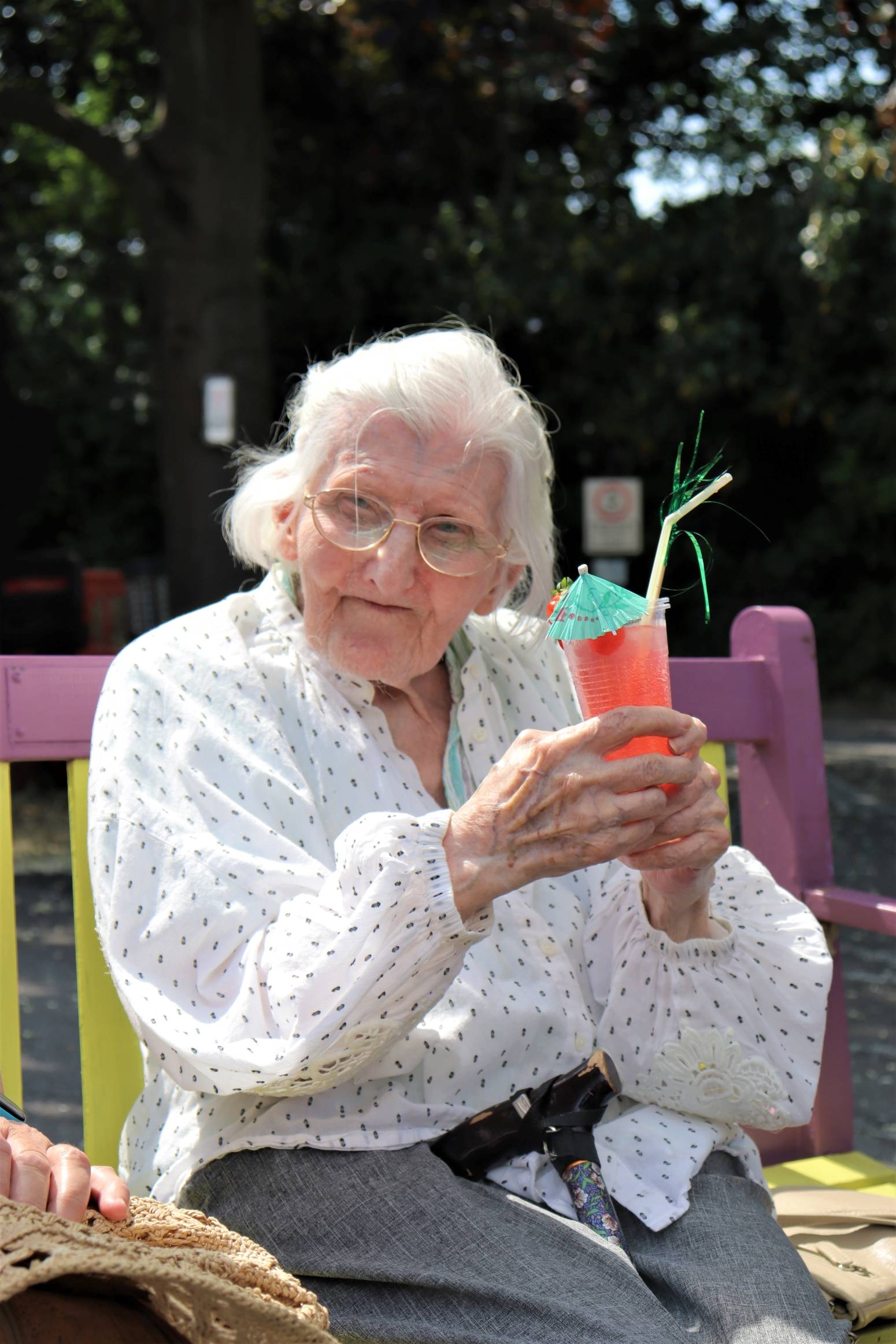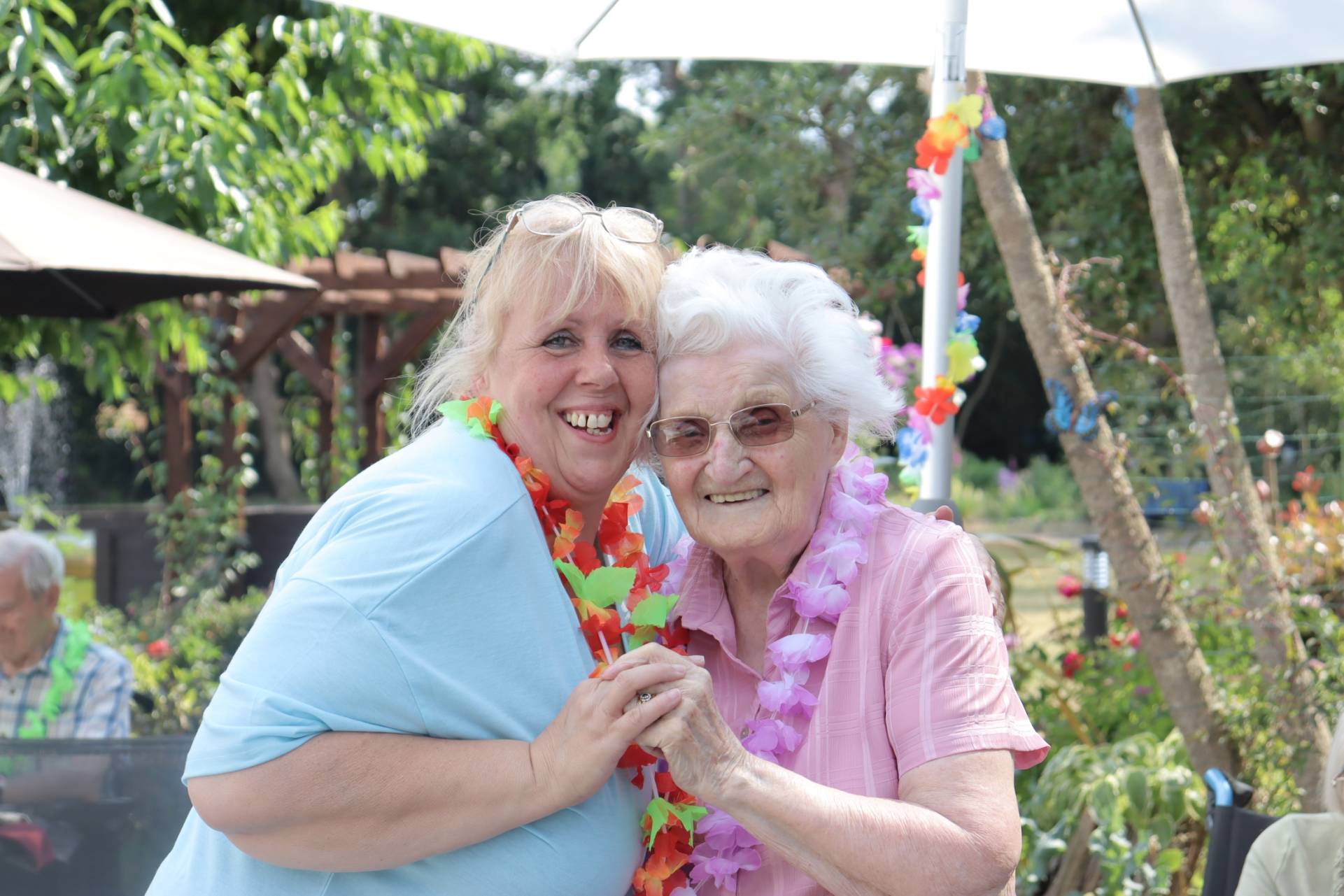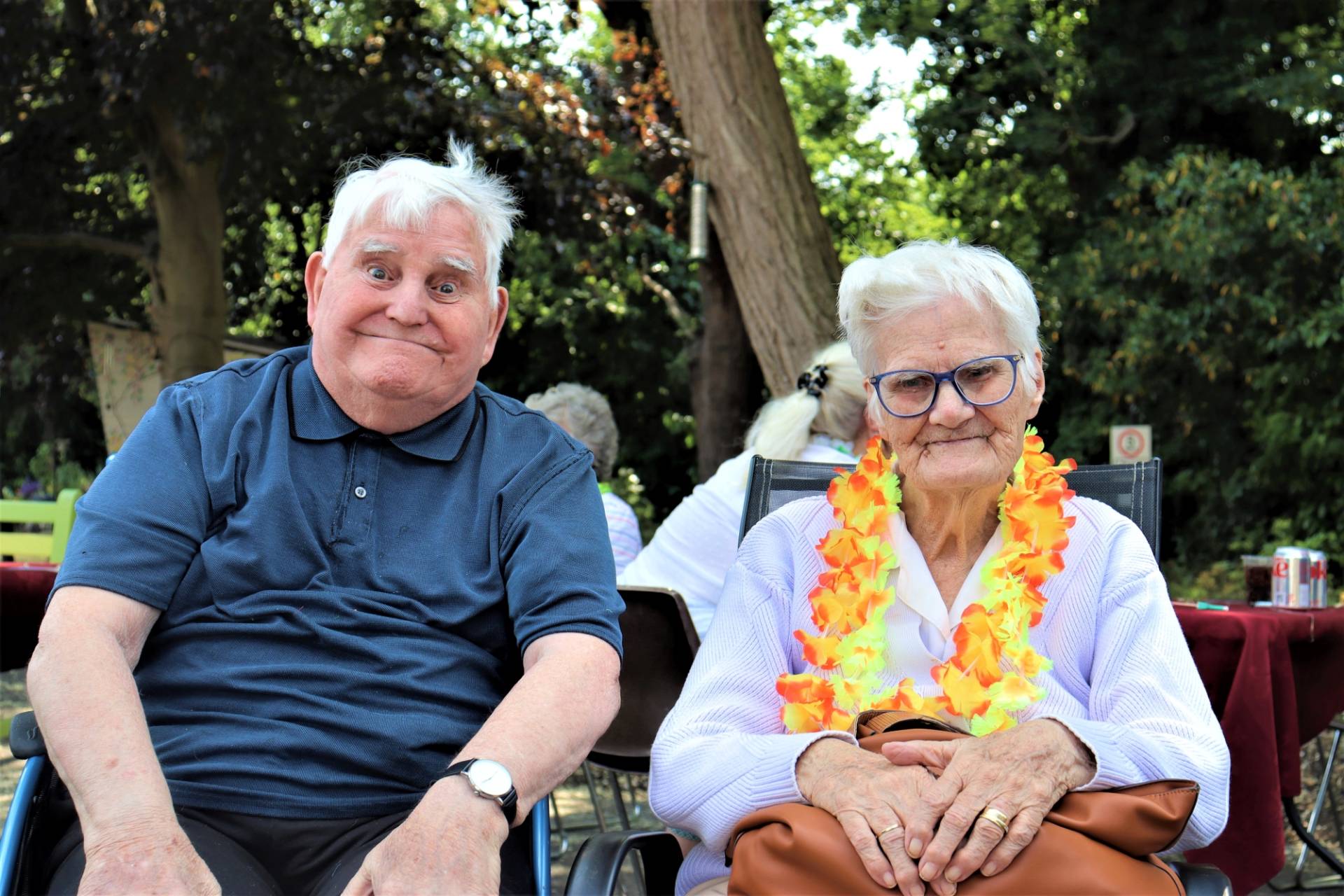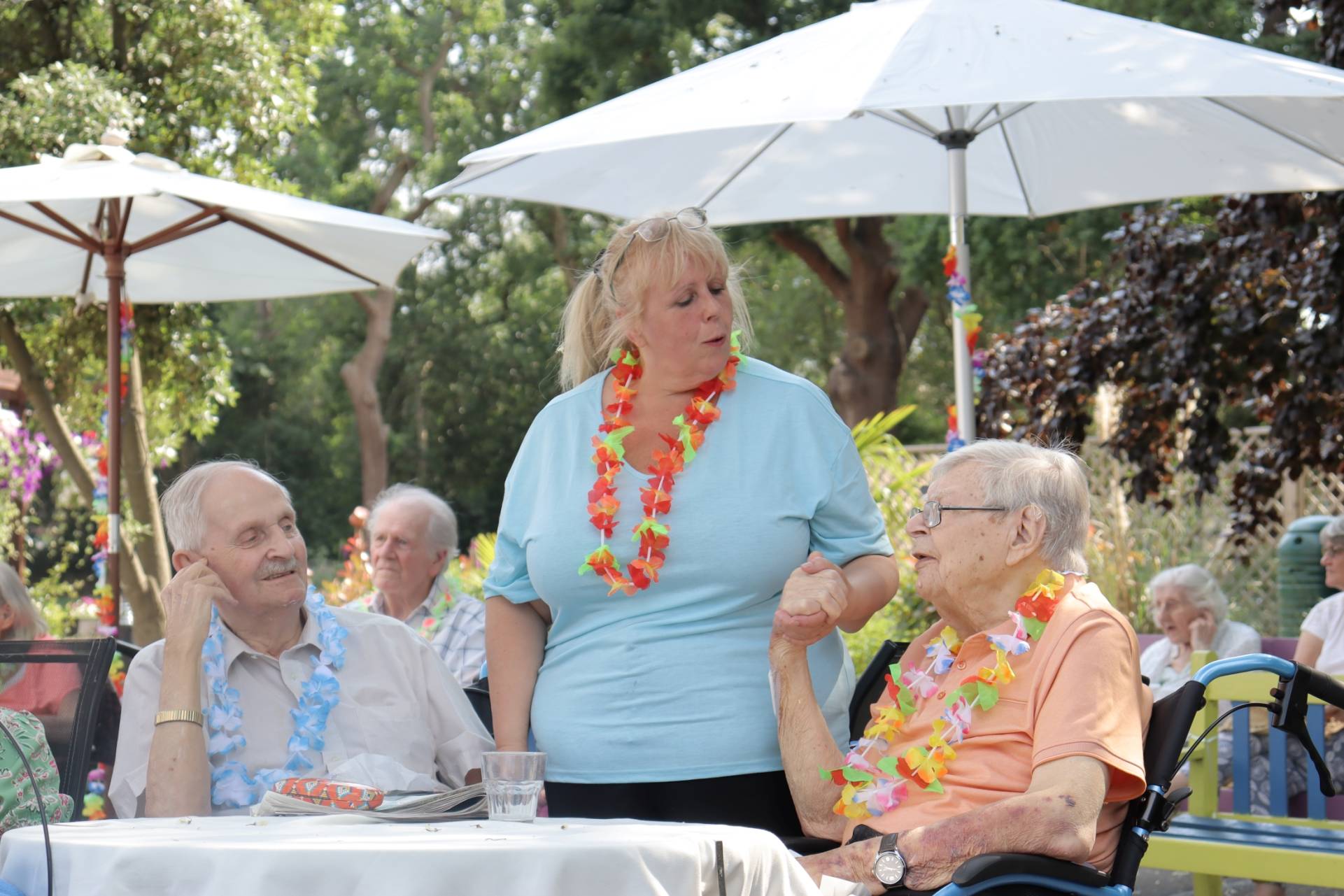 Please click the link to browse all the pictures here.
Fleet U3a Ukulele Group – 2023
On behalf of Knellwood Care Home, we extend our heartfelt gratitude for the incredible Ukulele performance on June 14. The residents and staff were absolutely delighted by the songs. Your music brought smiles to our faces and lifted our spirits, creating a truly joyful and memorable experience for everyone present. We appreciate the time and effort you put into preparing for the performance, and your talent on the ukulele was much enjoyed. Your songs have brought comfort and happiness to our residents, making a positive impact on their well-being. Thank you for sharing your gift with us and for making our day brighter. We sincerely hope to have the privilege of welcoming you back in the future for more magical performances.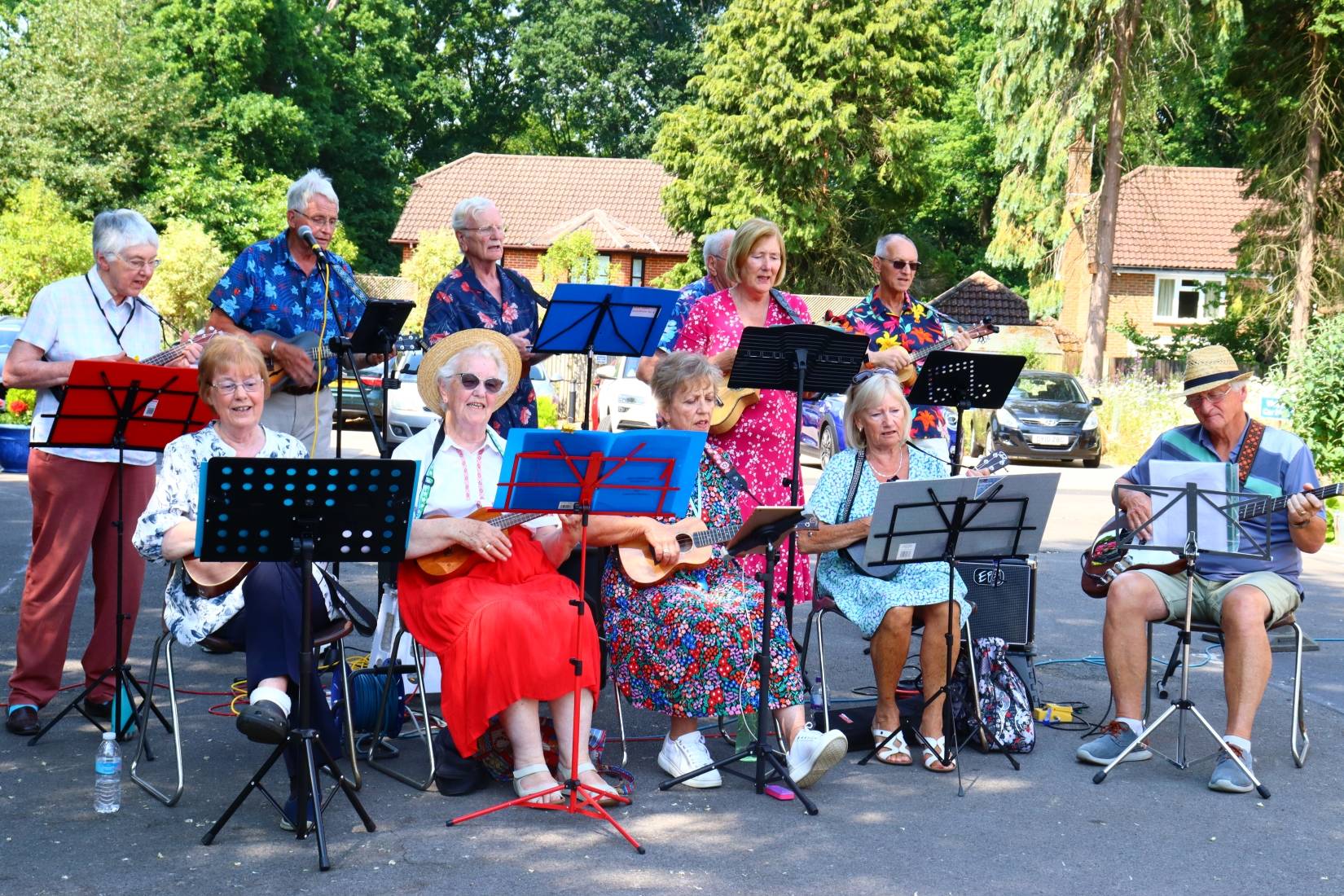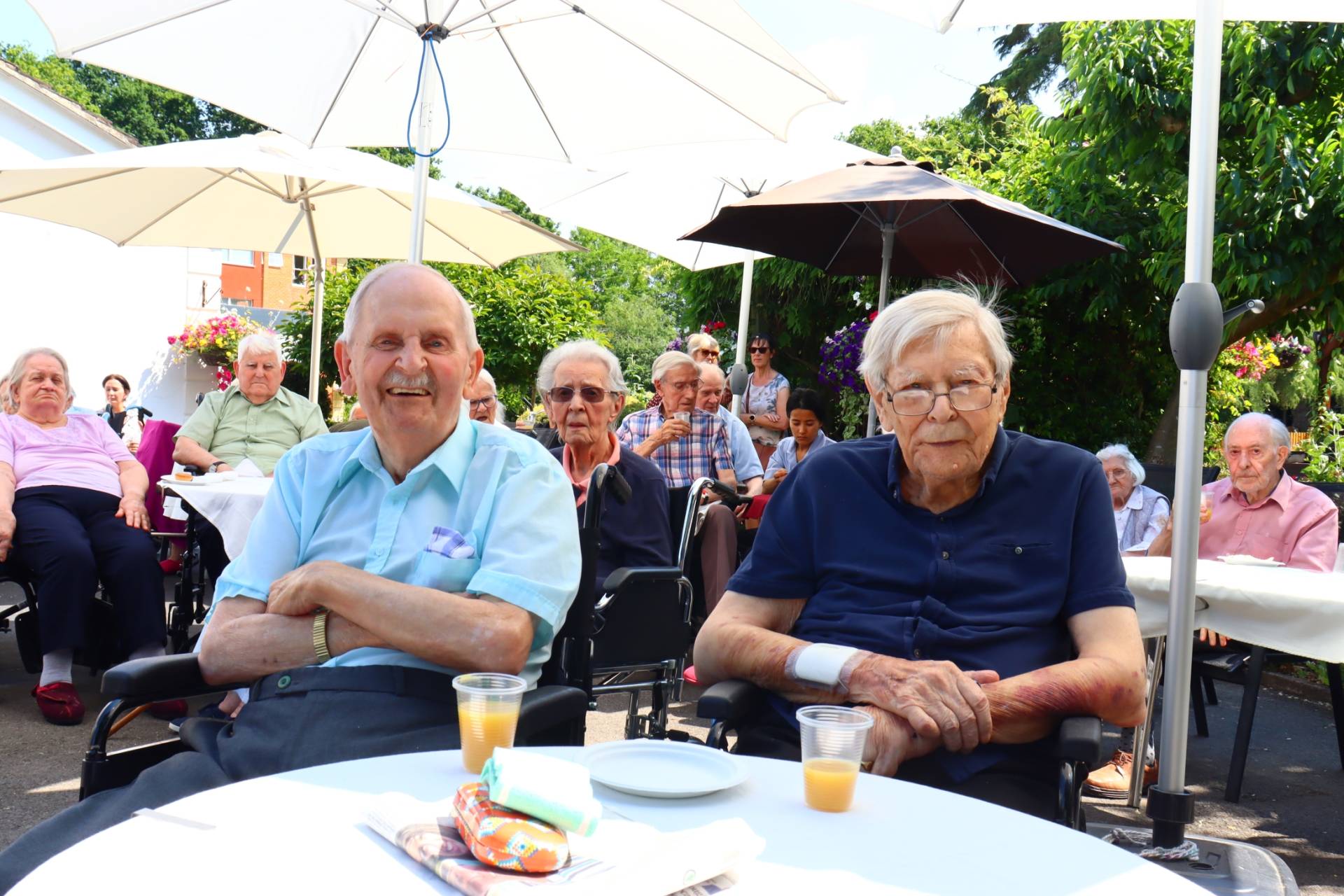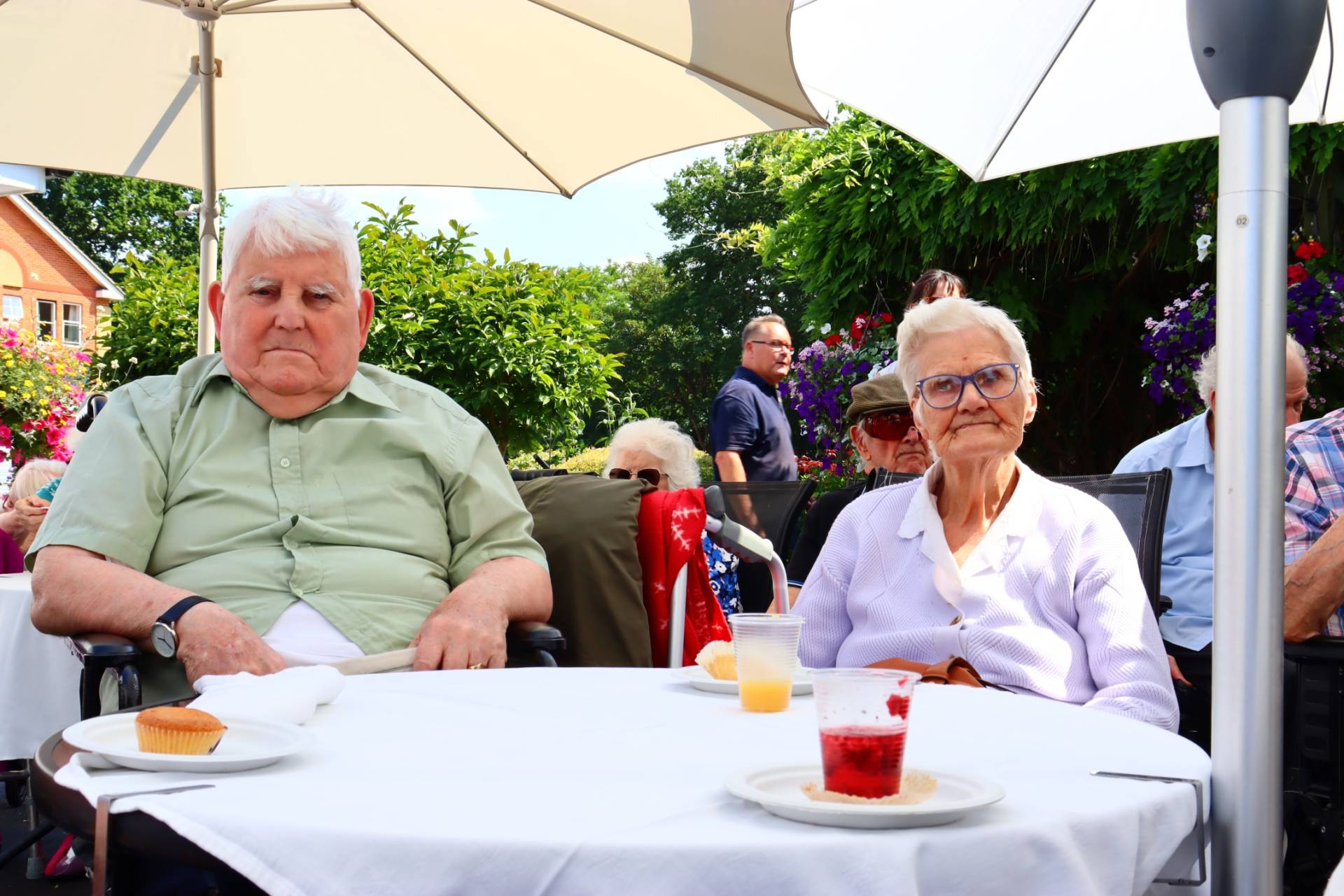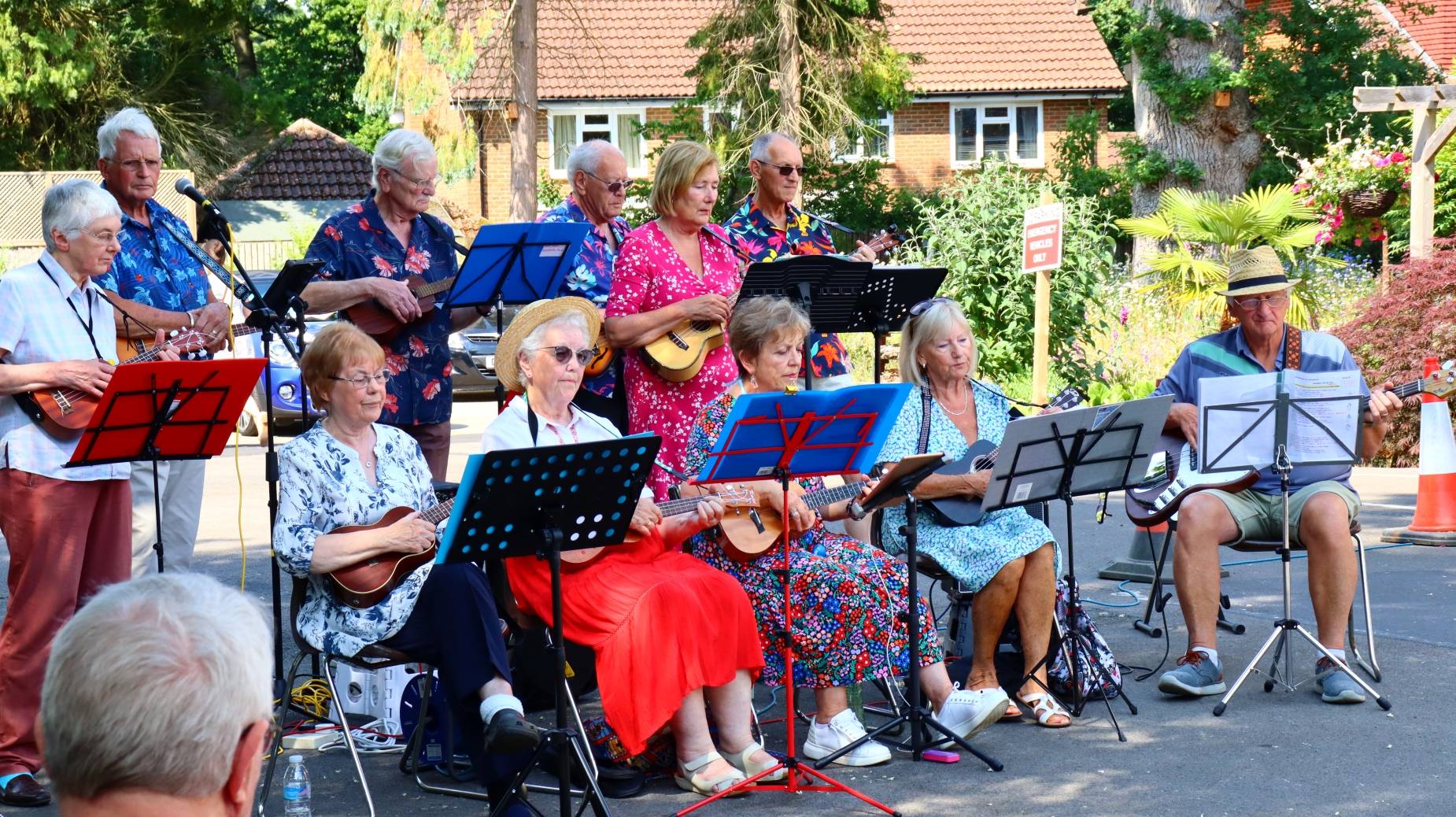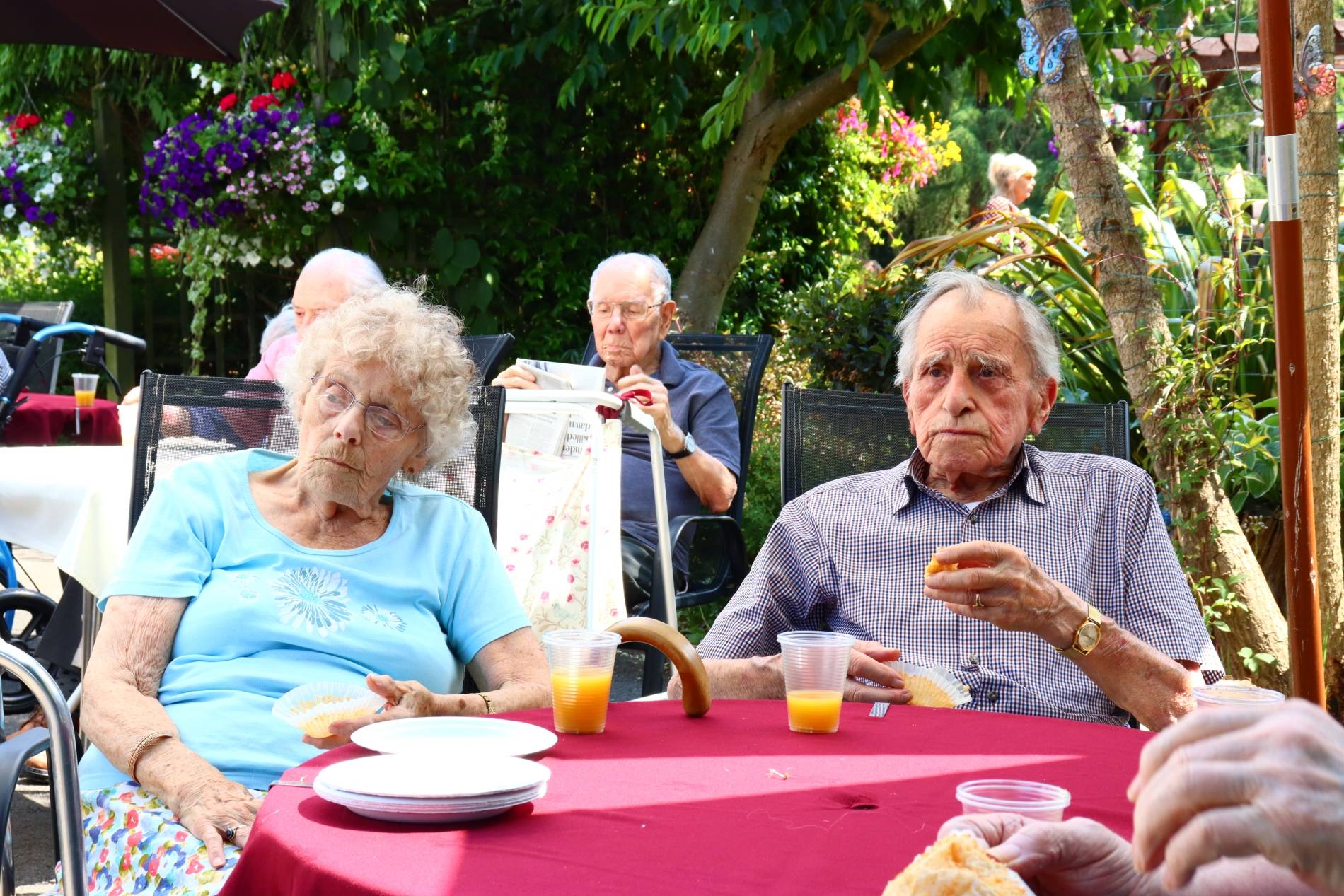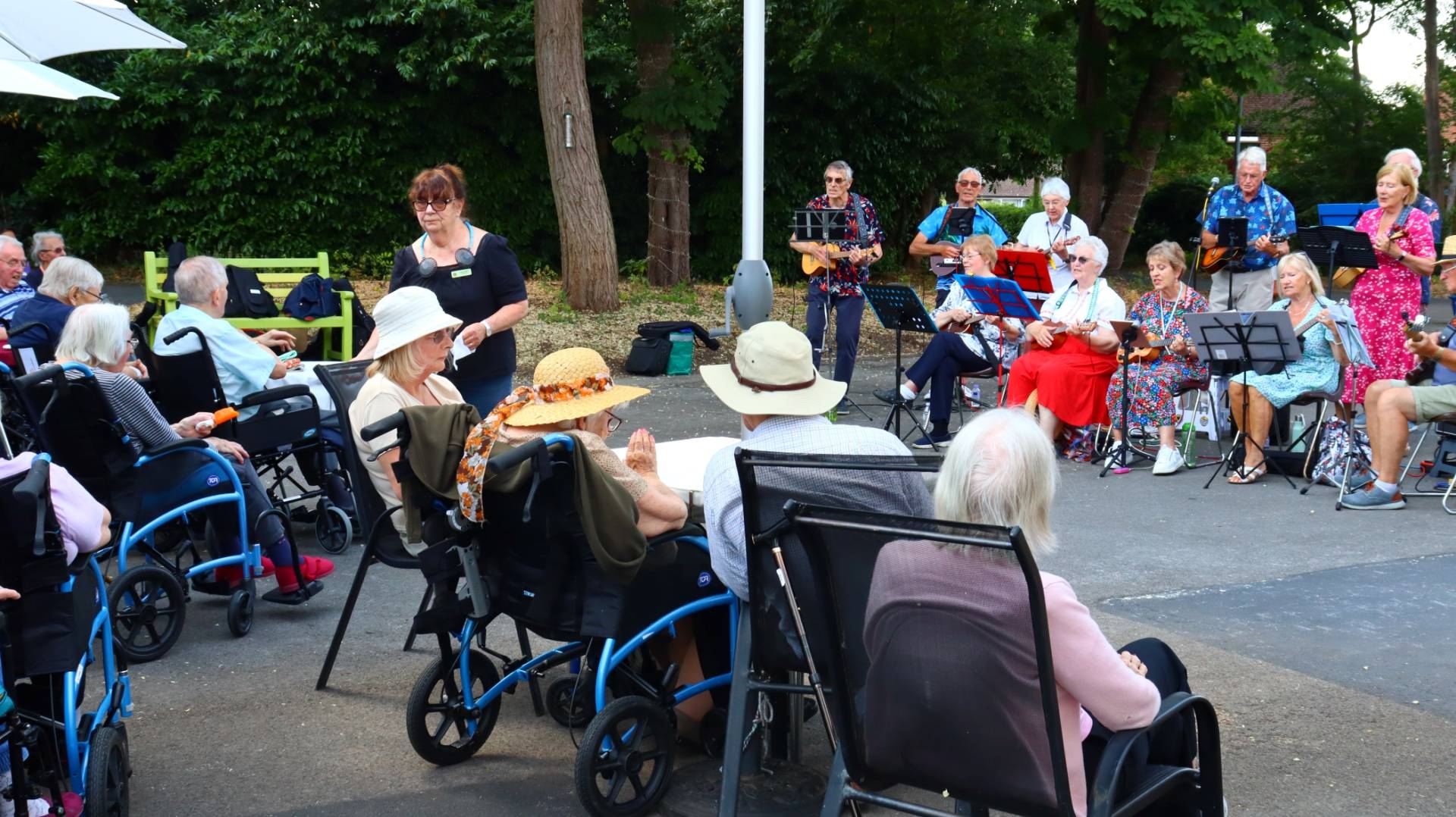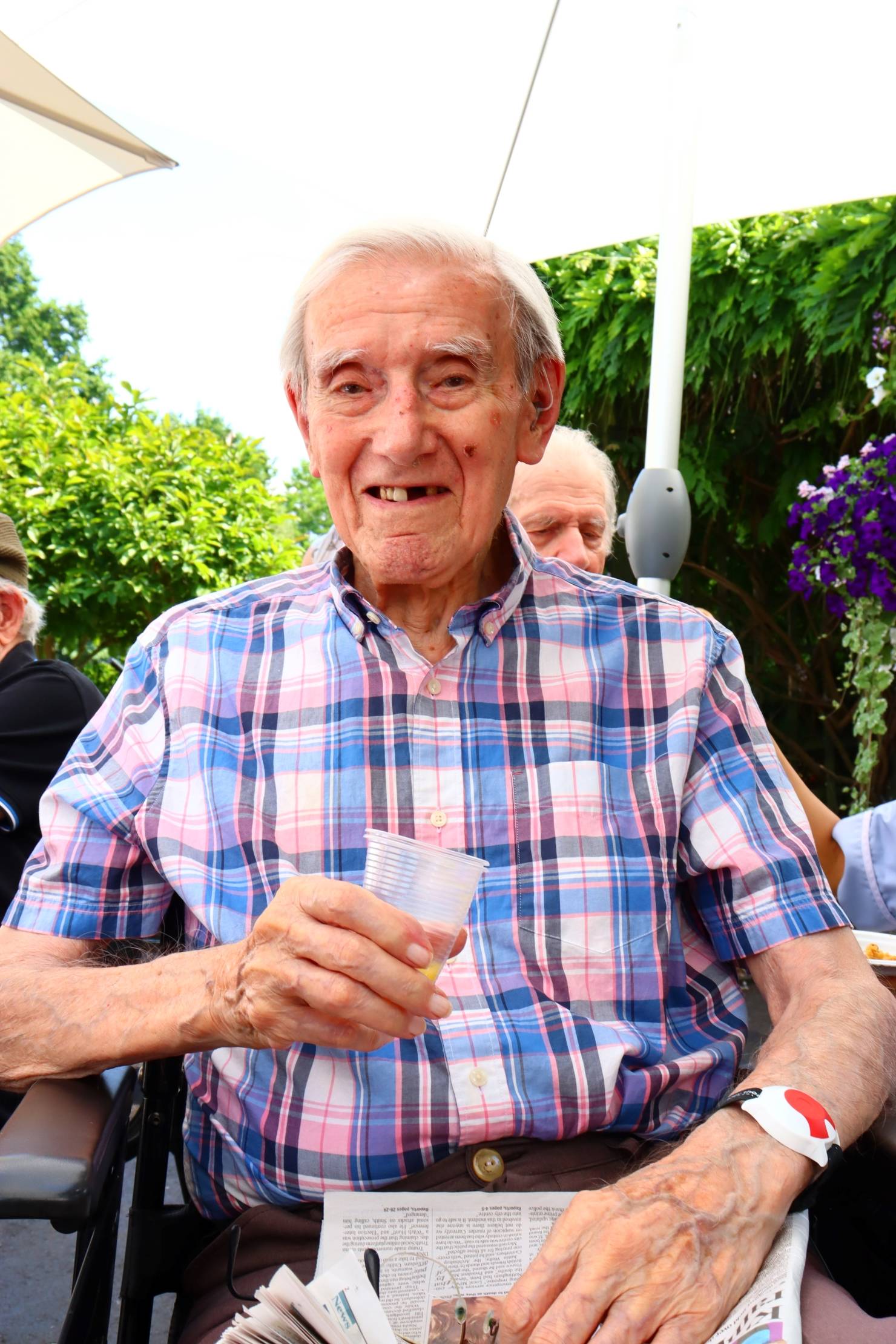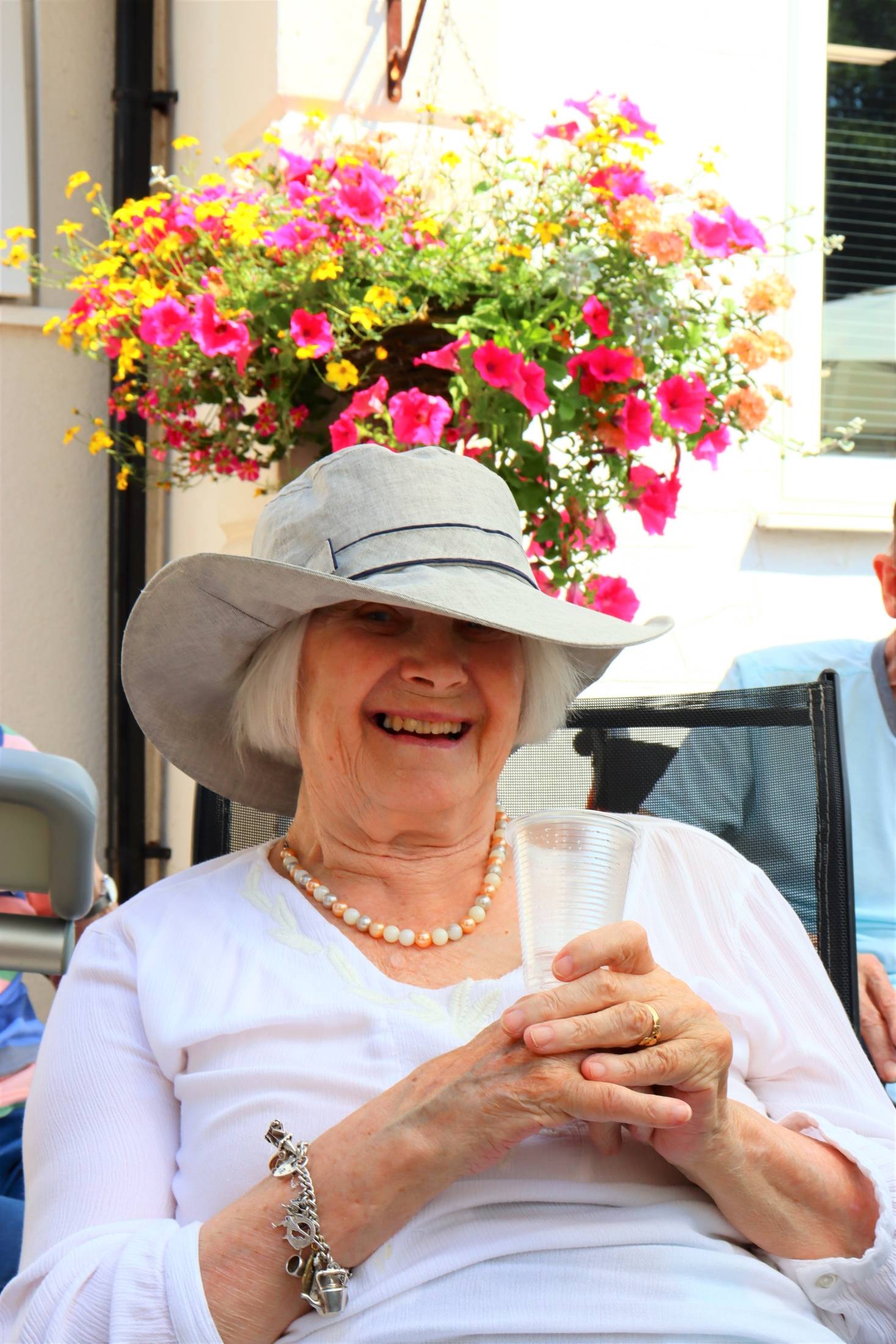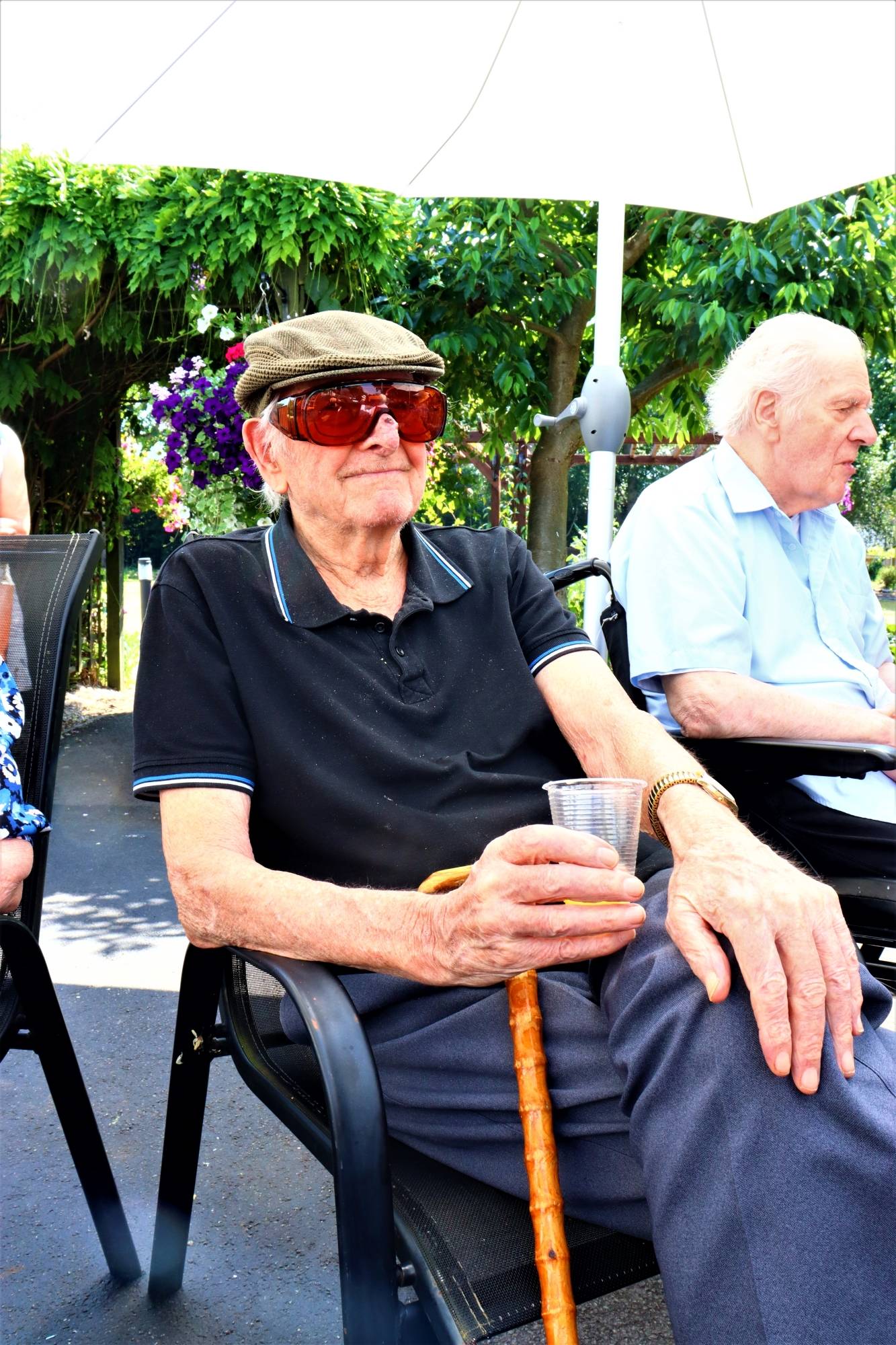 Please click the link to browse all the pictures here.
Horse-Drawn Carriage Rides – 2023
On behalf of Knellwood, we would like to express our deepest gratitude and appreciation to all the remarkable staff and dedicated volunteers who played an invaluable role in successfully organising the Horse Drawn Carriage event. Your hard work, meticulous planning, and unwavering commitment have resulted in a truly unforgettable experience for the Residents and their families. Thank you for your invaluable support and for going the extra mile to make this event truly special.
We have captured some beautiful moments of Residents with their families, and have curated a collection of wonderful photographs of this event which you can see by clicking the link below.  We encourage you to browse through the gallery to relive the excitement and joy of the occasion. Please feel free to download and share your favourite snapshots with friends and family. We hope these pictures serve as a wonderful memory of a special occasion.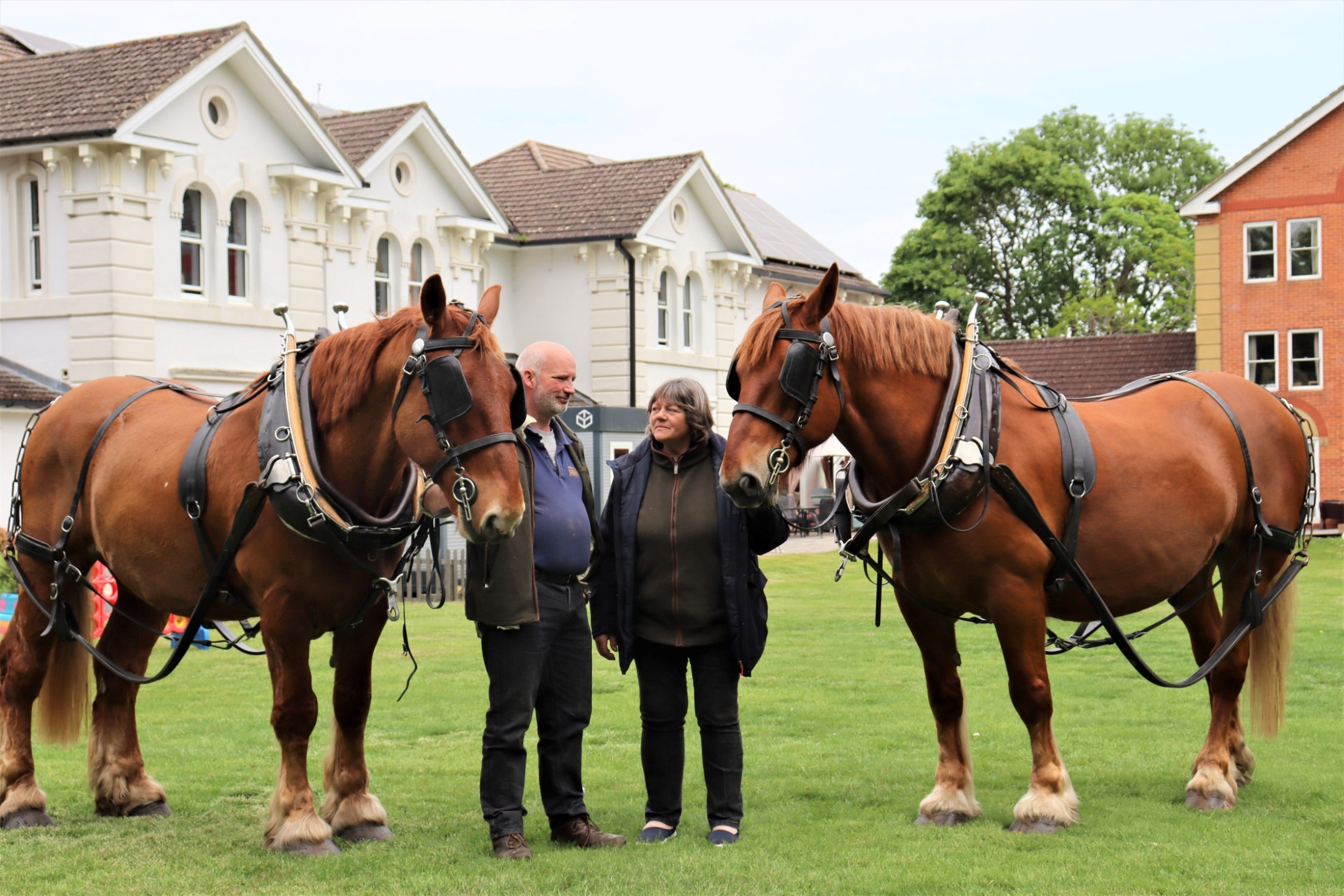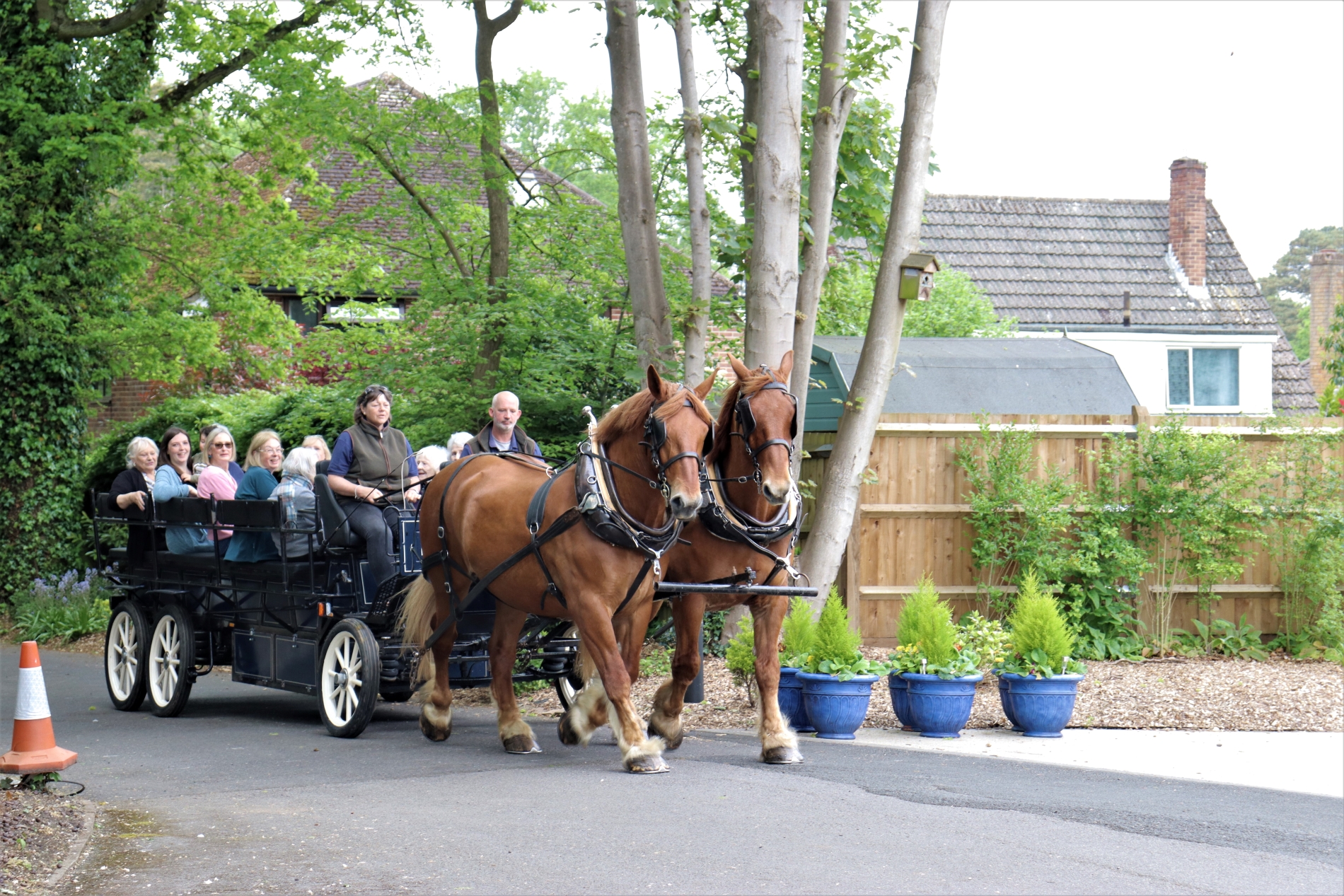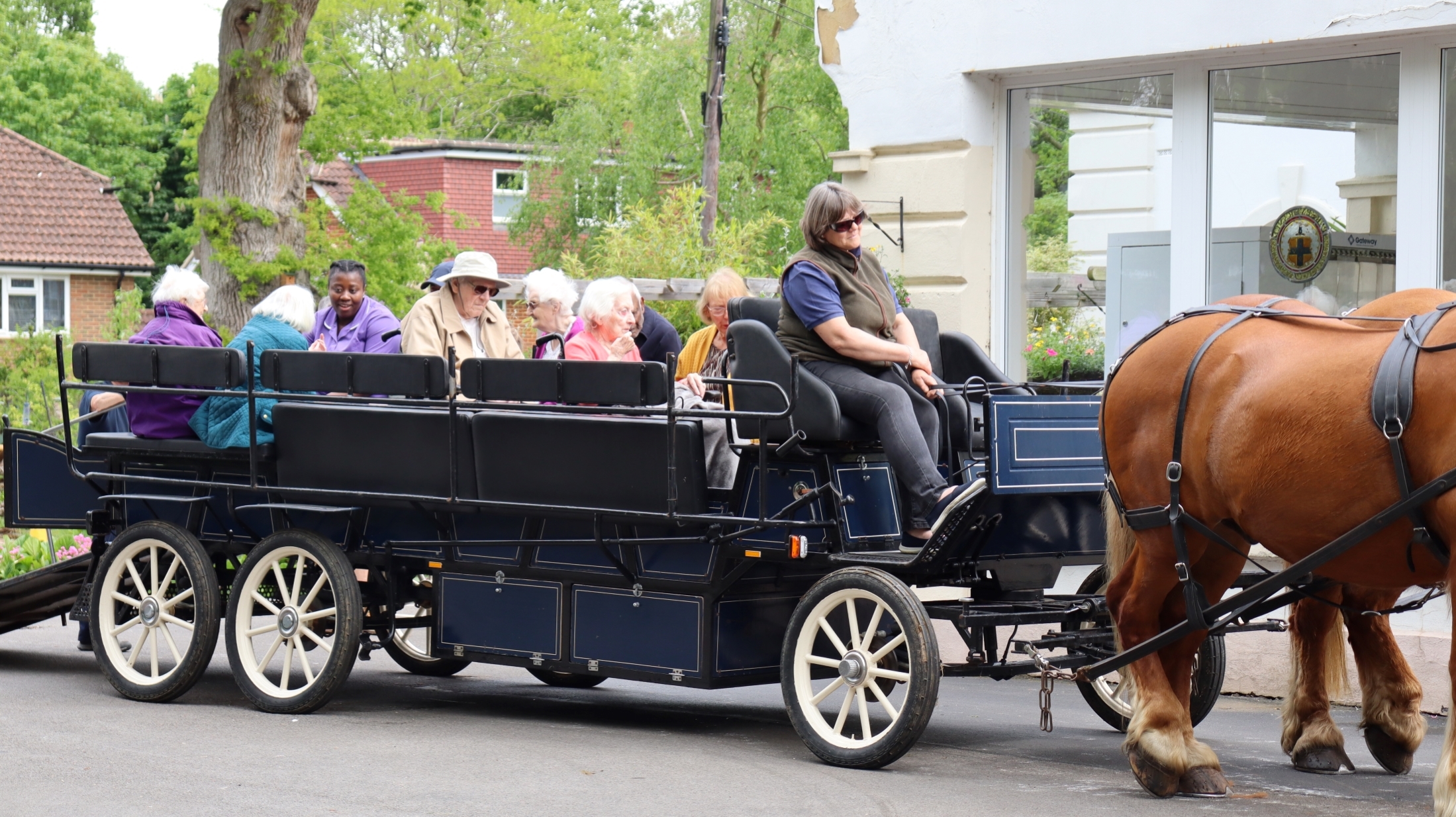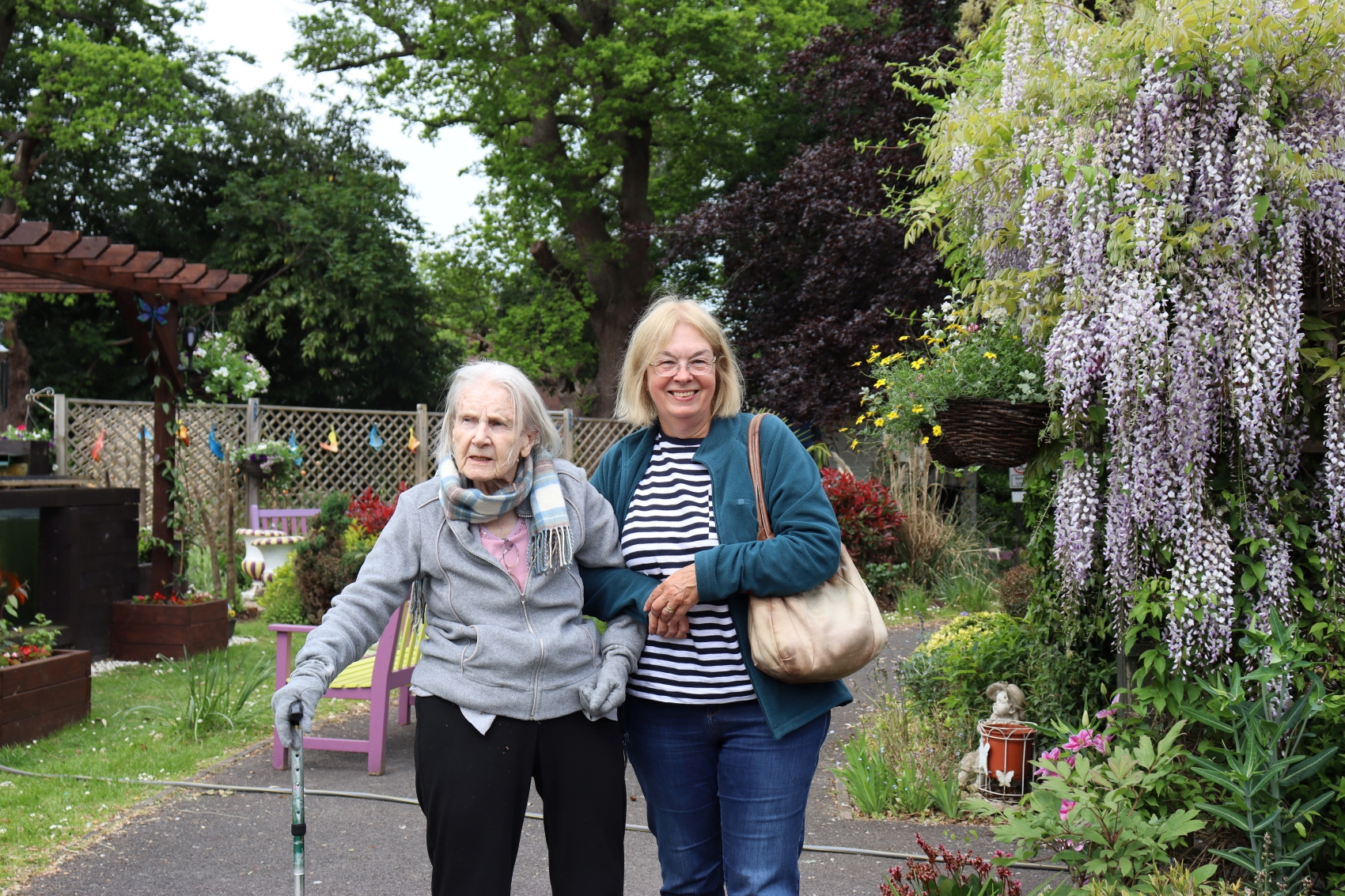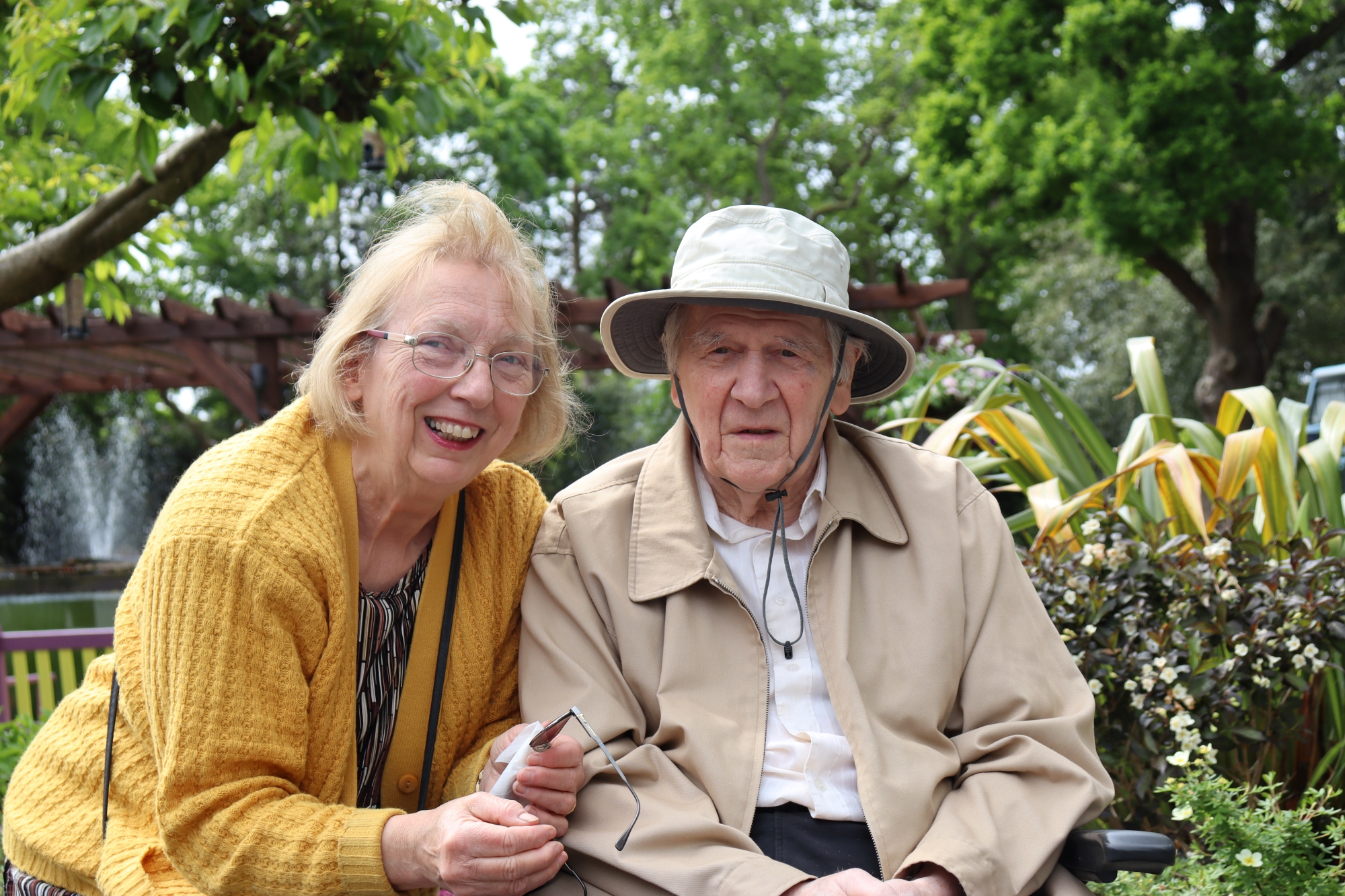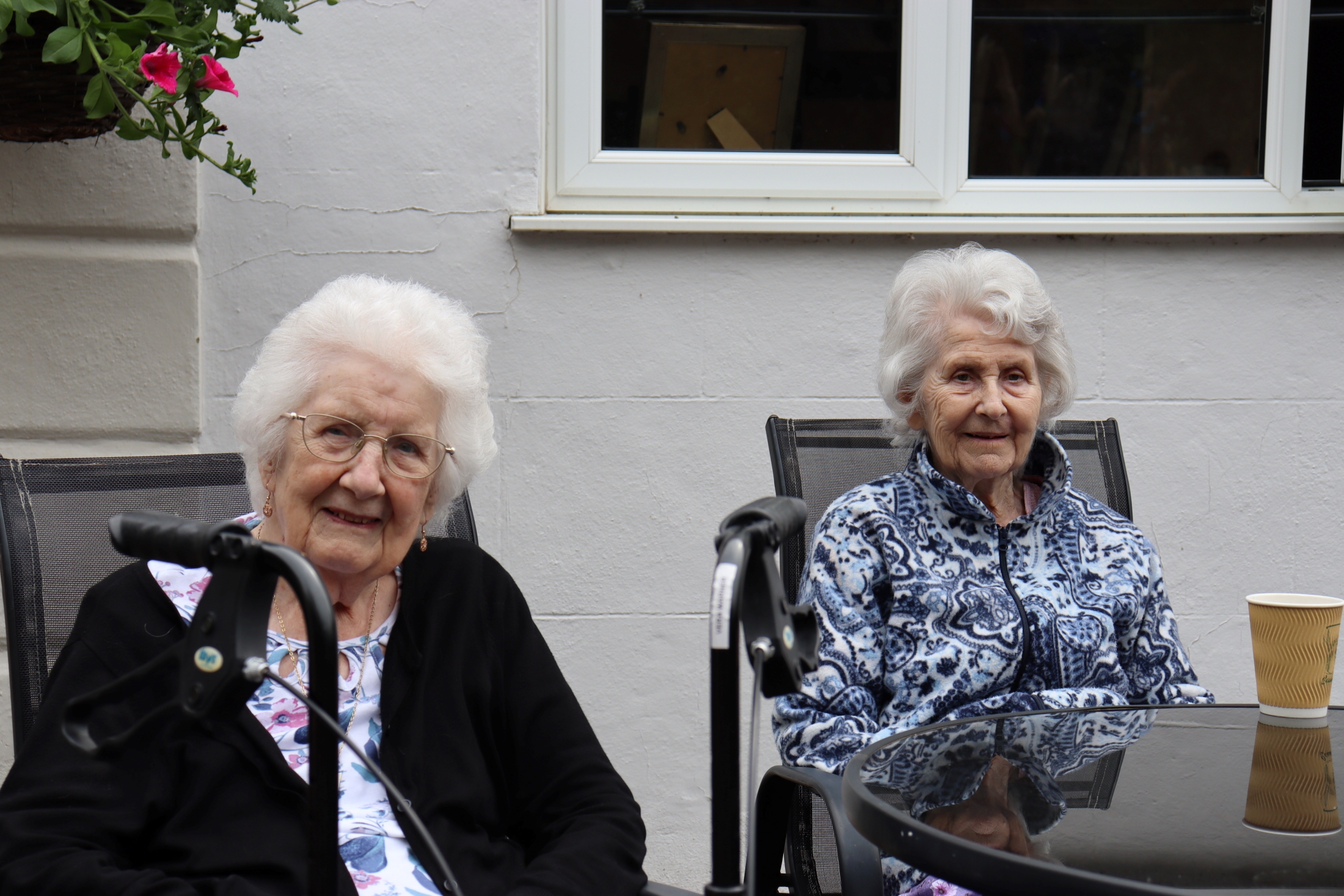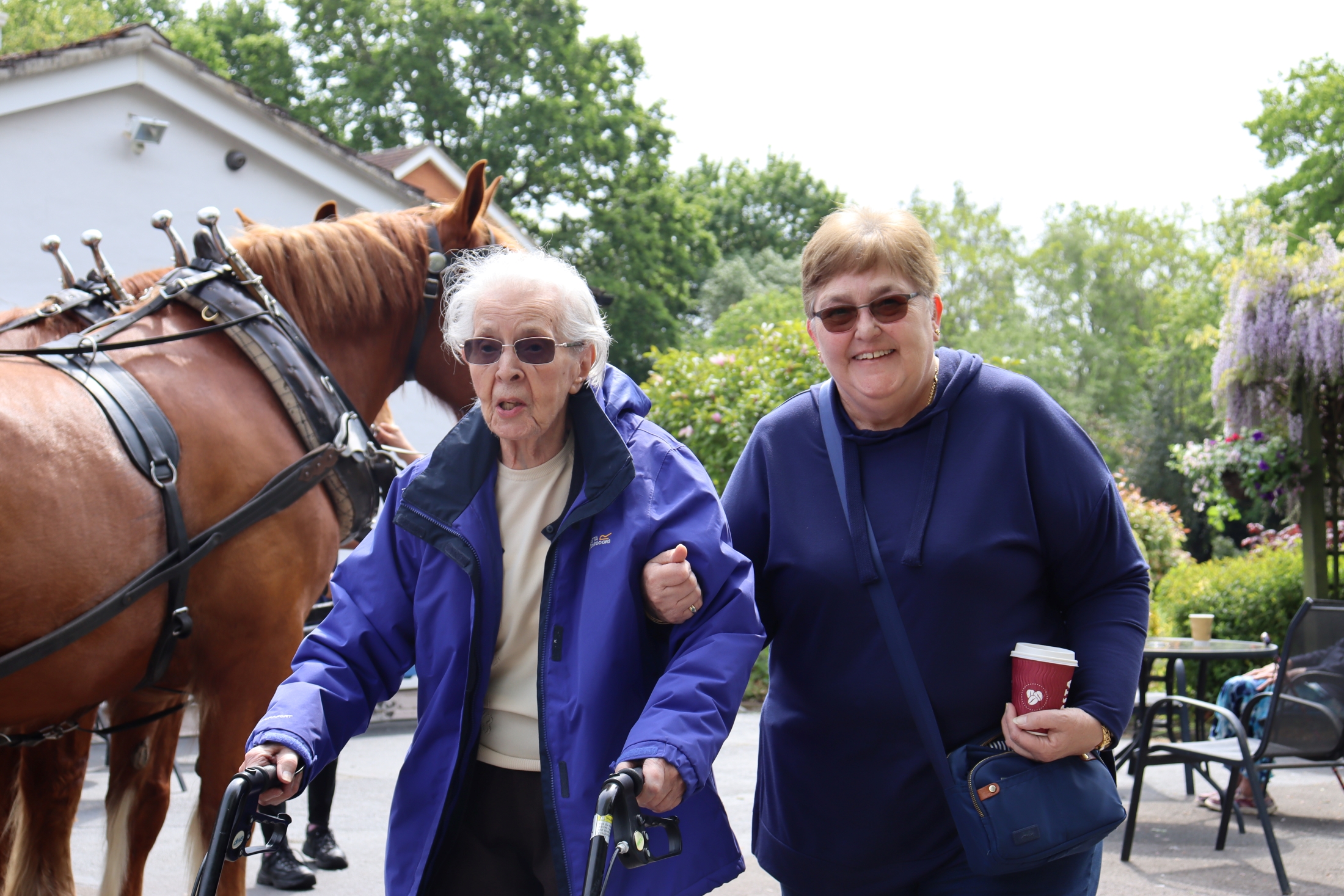 Please click the link to browse all the pictures here.